It is very easy and popular Air Fryer Bread at home, but Air Fryer Garlic bread is also a favorite of many people in this world.
The benefits of Garlic Bread will change your traditional way of bread used. Making Garlic bread with whole wheat brown bread will enrich it with fiber and other nutrients.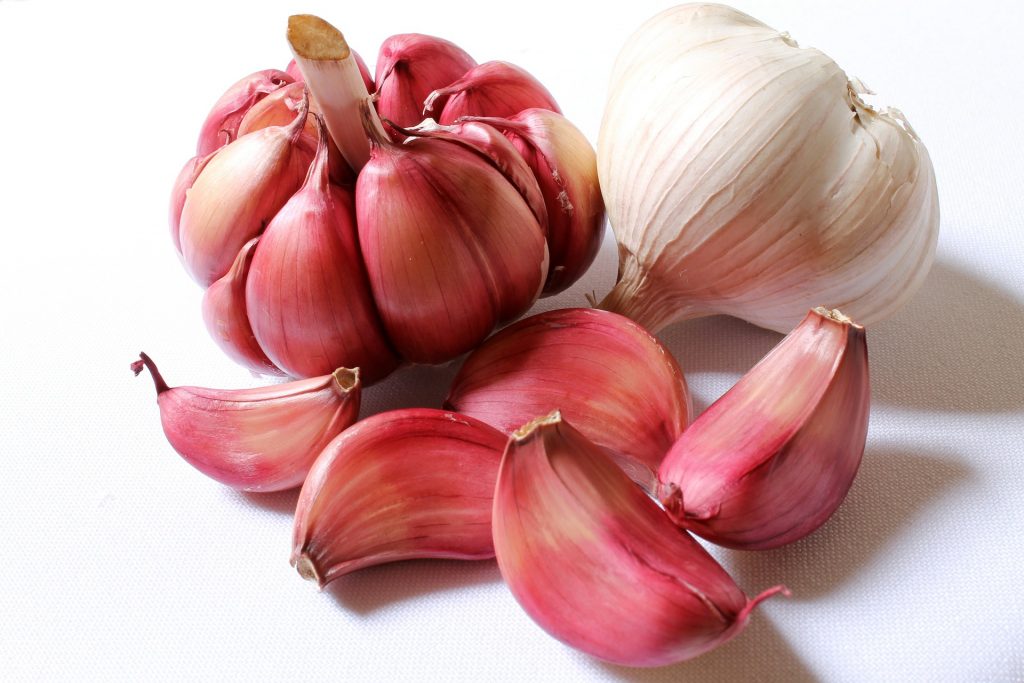 Garlic is popular and useful to stimulate our immune system, regulate our blood sugar levels, and prevent heart disease.
Preparing Garlic Bread with traditional ovens generally takes so long to heat and produces insufficient energy to complete it. However, grilling the bread never gives the best result.
So, you should cook Garlic Bread to perfection with an Air Fryer. Either you buy it from a store or make it at home with garlic butter. But the completed garlic bread looks and tastes like it was served at the restaurant.
Install the amazing Air Fryer. It is compact, well-organized, energy-efficient, and ready in a minute.
Air Fryer Garlic Bread will ready in about a minimum of 5-7 minutes or it takes depending on your preference.
It is an easy and great way to cook garlic bread for a crispy outside, softer in middle, and all full of taste.
Garlic Bread Recipe In Air Fryer
Prep Time – 5 Minutes
Cook Time – 7 Minutes
Total Time– 12 Minutes
Equipment
Air Fryer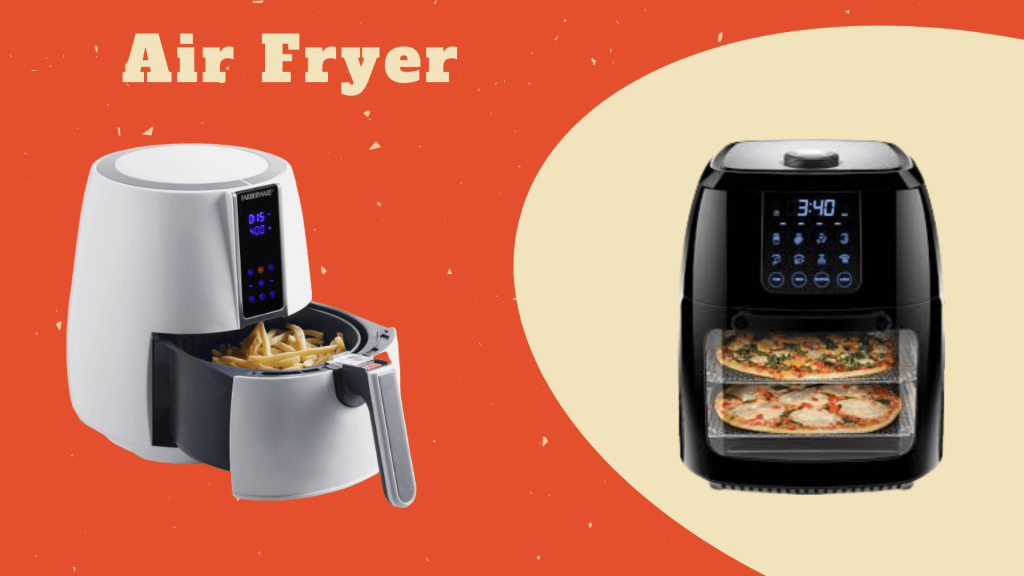 Air Fryer is similar to an oven, heat up, and cook food very quickly. It can be used to heat frozen foods, cook all fresh food like chicken, steak, chops, salmon, and veggies.
Ingredients
6 oz or 4 tablespoons Salted Butter softened.
16 cloves or 4 teaspoons Garlic minced.
Half (½) cup Parsley chopped measure.
1 ½ Whole Wheat bread/ Breadstick / Baguette / French bread / enough for 5 people – (lengths vary).
Salt and pepper to taste.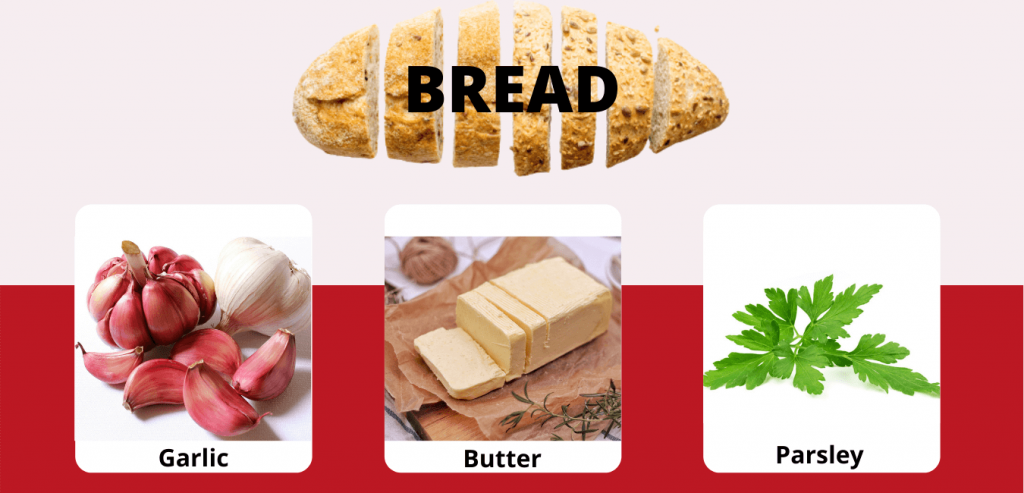 Let's Start
Preparation
At first, preheat the air fryer to 350 degrees. Preheat air fryer to 350-400°F (200°C). Usually, It takes around 3 minutes dependent on your air fryer.
You have to soften the salted butter at room or kitchen's normal temperature in hot climates or you can use a microwave on medium power to soften for a few seconds.
Finely mince/ crumble garlic with garlic mincer, or grind with a knife.
Remove the parsley leaves and discard the stems. Finely chop parsley
Finely slice the bread obliquely about ¾ inches thick (20mm).
Instructions
1. Grind the garlic into a mixing bowl. Next, add some softened butter. Mix well and add the parsley/basil. Finally, mix these ingredients until they are well distributed.
2. Use soft garlic butter and spread on one side each slice of bread. However, It's your choice how thick to spread but it will melt on the surface of the bread. So, carefully add enough butter to get your desired level of buttery.
3. Place the bread roll or slices into the Air Fryer basket and bake in Air Fryer for 4-6 minutes at 160 degrees C or 320 degrees F.
Note: Before placing the bread in the air fryer basket. It is better to add a few tablespoons of water to the bottom of the fryer basket to stop the air fryer from smoking.
4. Open the Air Fryer to check and reposition the bread slice. Cook until slice turn golden brown. This was an extra 3 minutes for a total of 7 minutes.
Note: At this stage, if you want to add cheese to the bread, now is the perfect time to do that. Then close the air fryer basket again and continue cooking for more than 3 minutes.
5. Finally, using tongs, remove the garlic bread slice from the Air Fryer. Serve with your desired dish, and enjoy the recipe for Spaghetti and Meat Sauce.
Note: If you or guests love spicy touch on food, let's sprinkle some chili flakes on cooked garlic bread slices and then serve them.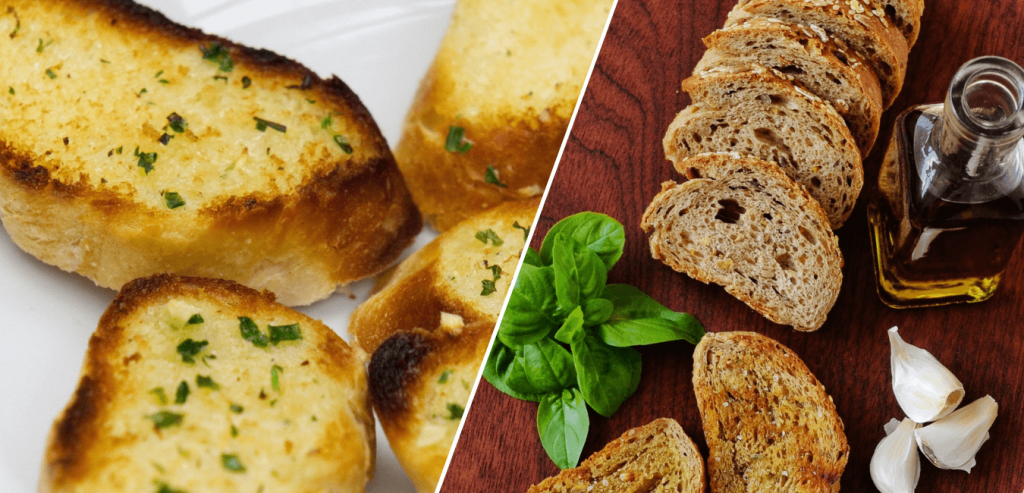 Nutrition Facts
Calories: 325kcal
Fat: 35g
Sodium: 310mg
Vitamin A: 1694IU
Vitamin C: 14mg
Carbohydrates: 4g
Saturated Fat: 22g
Potassium: 100mg
Potassium: 100mg
Calcium: 42mg
Protein: 1g
Cholesterol: 91mg
Fiber: 1g
Sugar: 1g
Iron: 1mg
So, without thinking more, make this amazing Garlic Bread recipe at your party menu and serve it as appetizers.
---
FAQs– Air Fryer Garlic Bread
Which country invented garlic bread?
Garlic bread curtails from bruschetta, which seemed in Italy around the 15th century, and can be drawn back to Ancient Rome.
Can You Reheat The Garlic Bread In An Air Fryer?
Garlic bread cooks in less than 7 minutes in Air Fryer, and the air fryer takes very little time to preheat. So, if you want a lightning-fast dinner, and do not want to wait 10-12 minutes for the oven to preheat and 15-20 minutes for frozen garlic bread to cook, this is a very convenient method.
How do you reheat frozen garlic bread?
Reheating and Serving Frozen Garlic Bread Process-
When you are ready to serve, heat the air fryer to 350-425°F. Place frozen garlic bread slices, butter-side up, on a baking sheet. Bake for five minutes or until butter melts and the edges of bread are golden.
How do you heat bread in an air fryer?
Directions:
At first, spray your air fryer basket with olive oil spray.
Place your bread down in the basket, being careful not to mass the basket.
Set temperature to 320 F.
Set the time for 3-4 minutes.
Remove bread from the air fryer basket.
Plate, serve, and enjoy!
How long can garlic bread last in the freezer?
If your cooked garlic bread is sealed tightly, then it should last in the freezer for up to six months.
What can you serve with garlic bread?
Garlic bread is a standard supplement to almost any kind of soup or stew. It is commonly served with tomato-based soups. But it is appropriately served together with beans, beef, chicken, vegetable, and seafood soups or stews.
Is frozen garlic bread bad for you?
Freezer time shown is for best quality only — foods kept continuously frozen at 0° F will keep safe indefinitely.
Similarly, how long does garlic bread last? As a whole, waste-cooked food is safe for 4-5 days. Garlic bread is no exception, so you were okay.
What can I use instead of parsley for garlic bread?
10 good substitutes for fresh or dried parsley.
Chervil.
Tarragon.
Oregano.
Chives.
Arugula.
Endive.
Cilantro.
Basil.
Celery leaves
Carrot greens
Read Also: