In this article, I am going to share and discuss the useful Chrome Extensions for YouTube creators. A browser extension, also called plug-in, is a small software application that can take advantage of the same application program interfaces (APIs) that JavaScript can on the web page. Moreover, an extension can do more because of its access to its own set of APIs. It is usually written in HTML, CSS, or JavaScript.
Are you a YouTube creator? As a YouTuber, you need to create HD Videos, spread them to social platforms, search engines to ensure them viral. But, if you think your content is not performing well enough, actually it means you are not using the right tools.
I performed research on some YouTube channels as well as got some useful tools that always use for their channels. Now I am going to share the best tool for new YouTube creators that helpful in so many ways.
These extensions help to create HD quality videos, test your video performance, as well as channels. These will help you to monetize, vlogging business by managing, optimizing social and video platforms.
Create and Edit Videos in the Browser
Here I listed two important chrome extensions that work inside your browser. Help you to create your story, mix, and edit music and videos.
WeVideo is a great and one of my favorite online video editor extensions. This tool makes it easy to create and edit your videos. It has some unique features that listed below:
Features:
It can scale itself to welcome all ages.
Levels through its "Storyboard" mode which is great for students and its "Timeline" mode.
It can edit photos and videos from the gallery or live from your own device's camera.
Blur background or photo animation.
Preview and trim your music and video clips.
Integrate with Google Drive.
You can publish your videos directly to YouTube, Vimeo, Dropbox, and Dailymotion.
Upload completed videos to your social media sites like Facebook, Twiter, Instagram, and more.
Allows recording and adding a voice-over to the video clip, using webcam and microphone.
Premium version allows using unlimited professional, licensed images, video clips and music, and Pro-quality motion titles and graphics.
WeVideo Pricing
WeVideo pricing starts at $4.99 per month. There is a free version.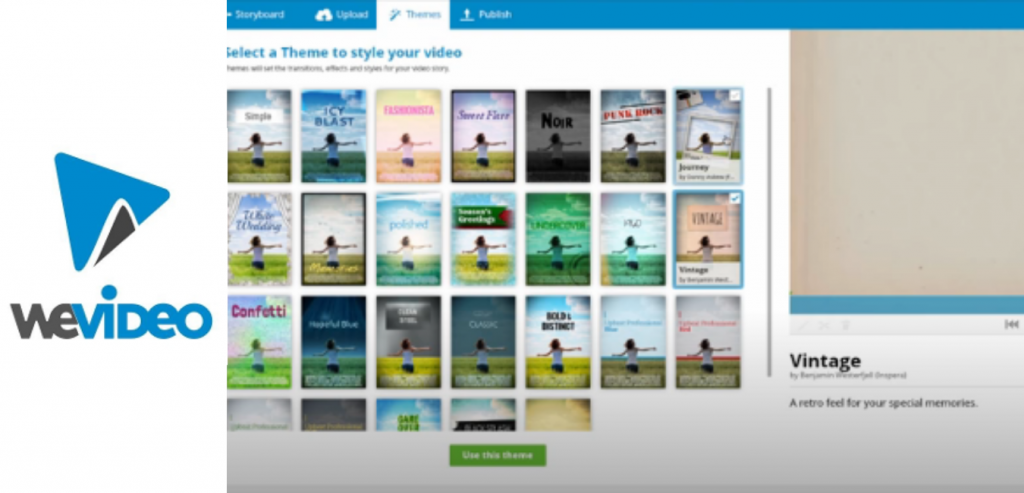 Pro Mode is a popular Google Chrome Extension. It improves YouTube Video Editor with useful Keyboard shortcuts and other usability improvements.
Features:
Add different types of buttons and notifications to make you get to know things faster.
It allows us to sort images, navigate the timeline, select tabs. Do many tasks without losing present selection in the editor.
Playback controls help to control the preview player. It controls with a separated playback button and slider which offers to edit, scrolling in locked mode.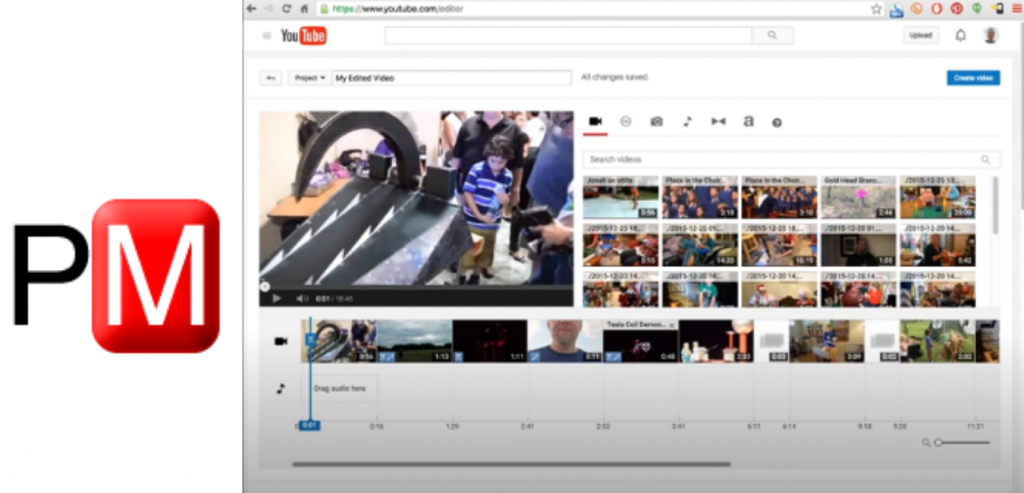 Record, Convert Videos Directly
In this part, I want to discuss some extensions which help to create your content. It creates content using a webcam and converts to various formats. These extensions help to compress faster uploads without any third-party extensions or tools.
As a YouTube creator, my experience of this Extension is a useful, reliable content maker. It works as a converter and compressor. Clipchamp compresses your videos without affecting quality. It works as a drag-drop interface. Here are some unique features of Clipchamp:
Features:
Cutting, cropping, trimming, rotating, speed control.
Adding text, audio tracks, images, adjust colors, brightness, and saturation, apply filters, and more.
It allows you to create a short link to request, collect videos from anywhere. It can upload on your YouTube channel as well as Google drive.
Clipchamp works on Windows, Mac, Linux, Chrome OS.
Record with webcam in 360p, 480p, 720p resolutions.
Is a reliable MP4 converter, converts as WebM, WMV, and FLV.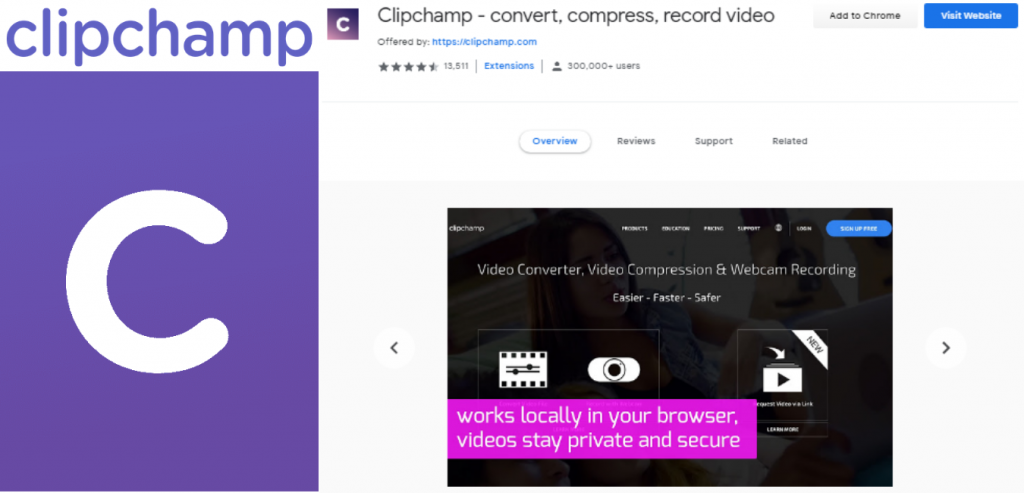 Screencastify is a very simple and useful tool I have ever used to record your screen. All features of this chrome extension are now free! So enjoy unlimited recordings up to five minutes each with no watermark. The authority has unlocked video trimming and export option for free users.
Features:
You can save your videos to your local disk as various file types (GIF, MP4, etc).
Save to Google Drive, publish to your YouTube channel or you can share the link anywhere.
It doesn't depend on any external software like Java, Flash, or other plugins. So it runs on Chrome OS, Chromebooks, and Chromeboxes.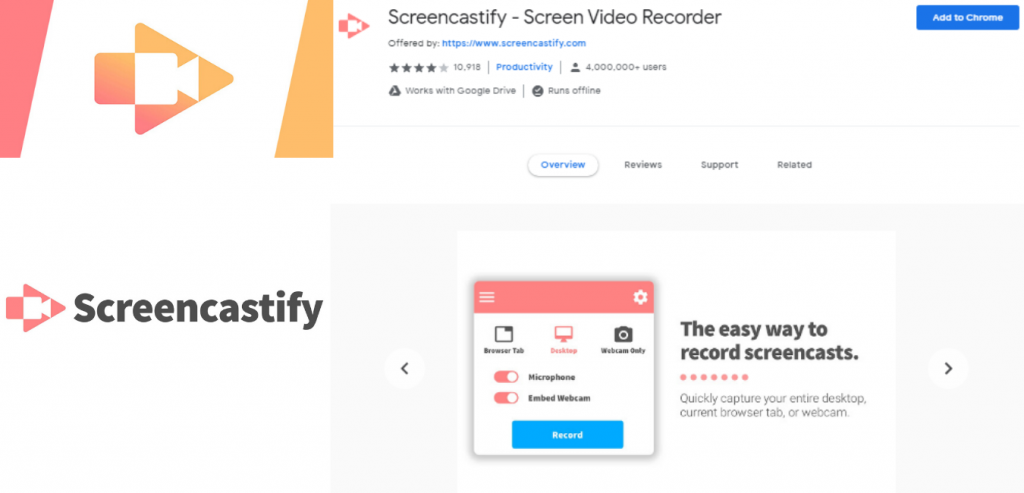 A very simple but useful and powerful screen capture tool for a Full Web page or any part. That's not all, it also edits screenshots, record screencasts and video from the screen.
Features:
Capture screenshots.
Capture the entire web page or a specific section of it.
You can capture a screenshot of another program.
Create your simple drawing or model on a blank canvas, add your watermark on the screenshot.
Nimbus record videos and share screencasts.
It records video from your screen to make a screencast.
Record from webcam, a record of another active program, add watermark on video.
Crop, trim video.
Convert from WebM to MP4, GIF. Publish screencasts on YouTube, Upload to Google Drive, and Dropbox.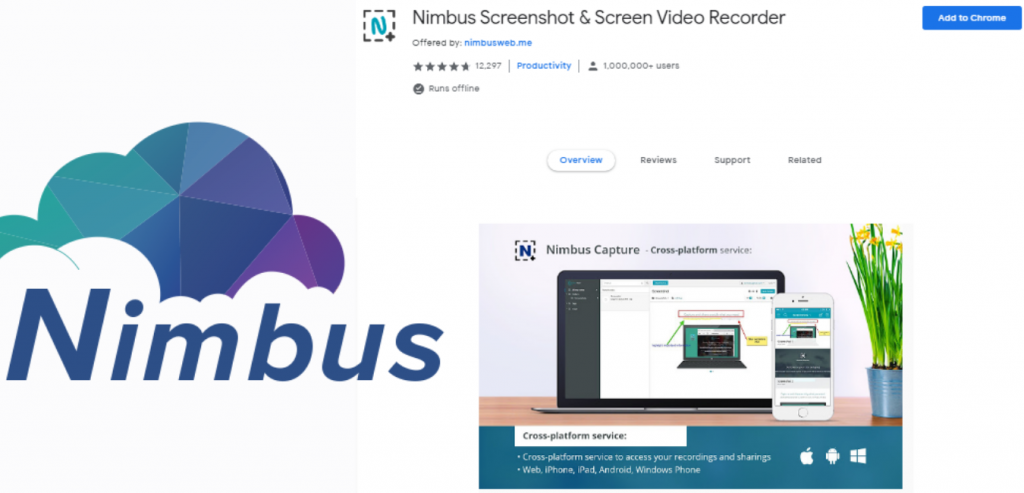 Upload and Publish Videos
If you have faced some problems with uploading, publishing, sharing your content. Then this section is for you. I am going to talk about the useful chrome extensions that help to upload, publish, share with others. These tools help you to publish from online storage providers. For example, Google Drive, Dropbox, etc.
The name of this tool tells you all. This allows you to upload, publish from Google Drive, Dropbox, One Drive to YourTube.
Features:
The name of this tool tells you all. This allows you to upload, publish from Google Drive, Dropbox, One Drive to YourTube.
It works in your browser. So you don't need to install any other software or extension.
It supports Chrome, Firefox, Safari, IE10+.
It supports formats: MPEG4, MP4, MOV, WebM, AVI, WMV, MPEG-PS, FLV, 3GPP.
Allows uploading in batch mode.so you don't need to use YouTube's web interface.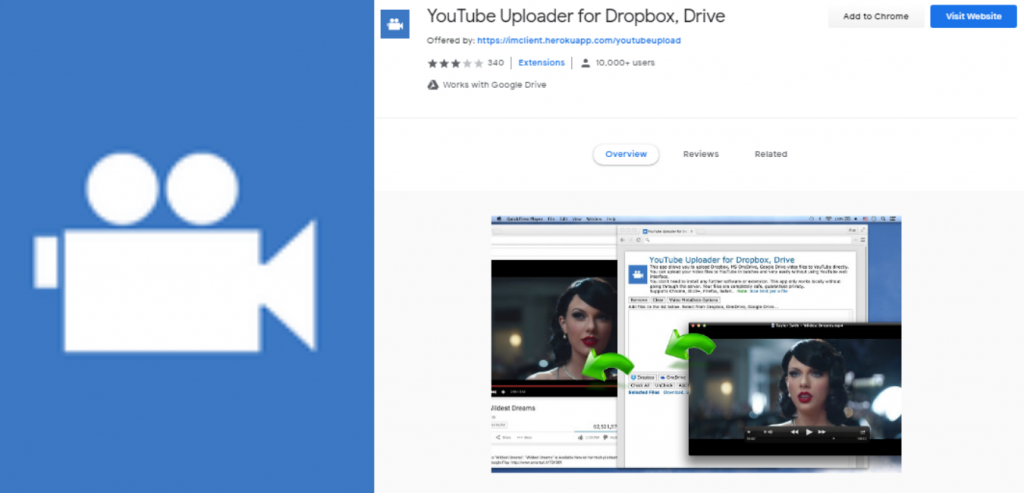 Manage Channels and Optimize Videos
In this section, I am going to share important tools or chrome extensions. These tools make your tasks easy. Make you a popular YouTube creator. Provide more help to optimize them easy than ever. Moreover, these tools make easy your time-consuming tasks. For example, updating info cards, annotations, managing comments, creating thumbnails, and backups.
TubeBuddy is fantastic and my most favorite YouTube tool. It works as a channel manager and a toolkit. It is an indispensable part of a YouTube creator and your best friend on the way of YouTube success:
Features:
TubeBuddy helps to find high-performing, searchable topics. Then craft perfect title and tags.
It ensures your videos are set up for success.
It promotes your videos through the web and gets traffic to new upload.
Allows engage, collaborate with the latest subscribers.
Export subscribers' list, and their profile to a CSV file.
Create an analysis of competitors' subscribers, views with nice an in CSV format.
Helps for creating customized, professional-looking thumbnails with the help of screenshots.
Helps for updating descriptions, hyperlinks, social profile, references on videos.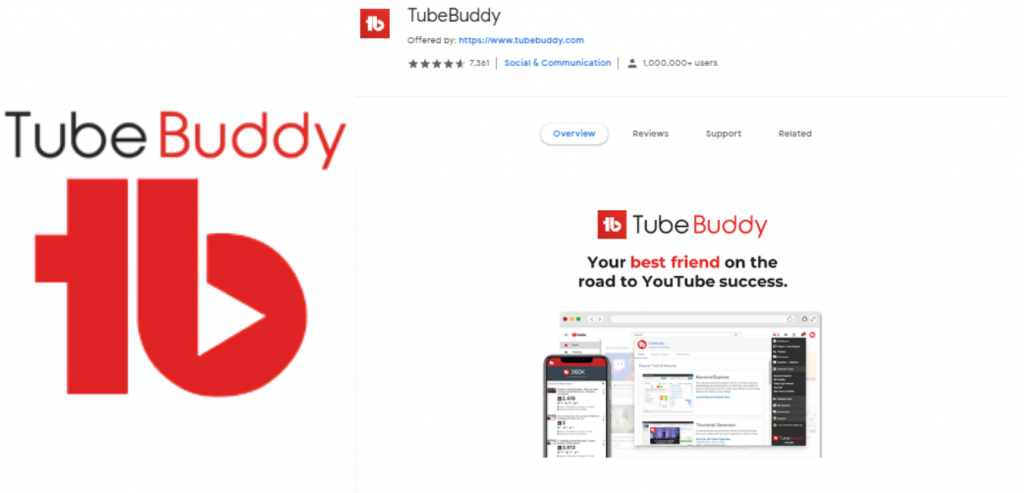 This extension designed for helping YouTube creators find topics, keywords. It also provides a complete optimization report. This report showing key insights top creators do drive traffic as well as growth. It helps you to boost subscriber engagement as well as create viral videos for them.
Features:
"vidIQ Score" ranks your videos. It helps to value the probability of a video in related search or recommended videos.
Social media statistics show the number of shares, likes, comments for videos collected.
It has some SEO features that set assist with creating titles, descriptions, and tags.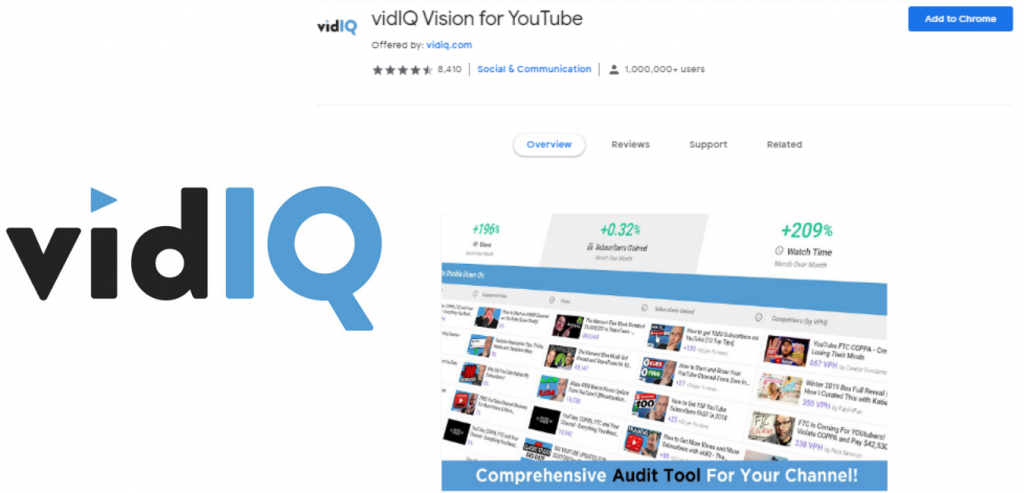 VISO extension gives you intelligent, automated optimization tips, while editing, upload videos.
Features:
VISO improves your YouTube video titles, descriptions, tags.
Growing your audience, VISO will give you everything you need.
It works as an image editor or thumbnail editor.
Choose backgrounds, add text, position graphics to customize your desired content.
Allows download thumbnail/edited image for posting on social media.
This platform is only available for partners of BBTV or an associated network.
But unfortunately, this platform is only available for partners of BBTV or an associated network.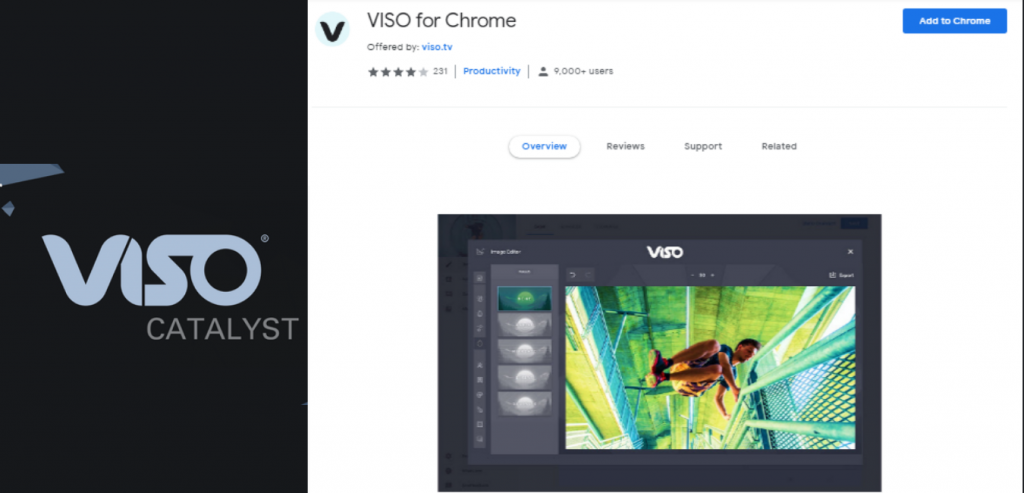 Manage, Optimize Social Media
These Extensions focuses on tools that help to track, manage social media integration. You or your team can work by managing different types of social networks.
Hootsuite is a free chrome extension. It brings the power of Hootsuite into the browser experience. Hootsuite is the smallest way to be social while you surf. It is for those who want to drive value from their social media activities. For example, manage campaigns, engage with customers, and collaborate.
Features:
Your browsing experience made social.
Access, share content from anywhere on the web.
Find images, videos, blog posts, quotes.
Share your images, videos.
It helps to discover relevant social media.
You can publish updates, track activity, analyze results across many social media networks. Such as Facebook, Twitter, LinkedIn.
Track, check keywords, mentions.
Access the Hootsuite App Directory.
A collection of more than 50 extensions and applications that can be added to the dashboard for a customized experience.
Streamline team workflow with scheduling and assignment tools.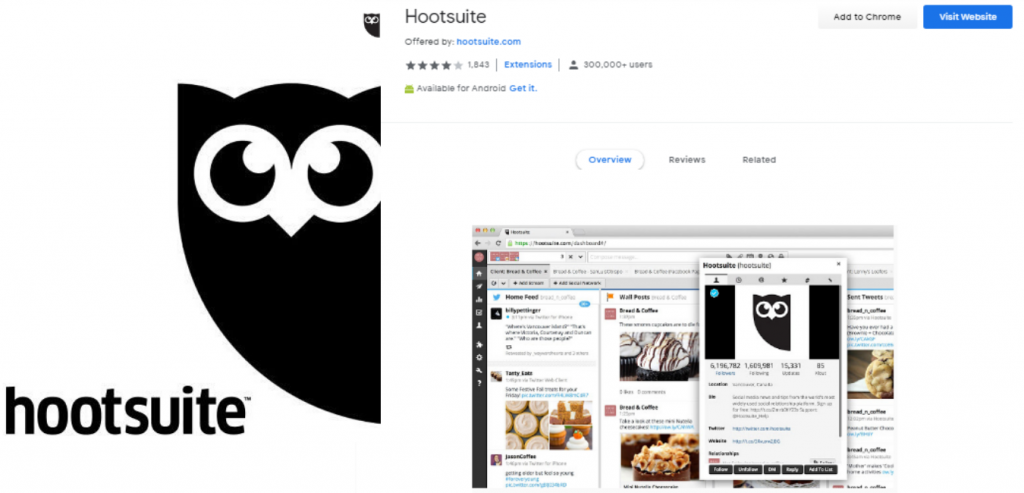 Check Video Details and Statistics
This Chrome Extension allows access to in-depth video insights. It shows details, statistics about your videos. This insight information helps creators to understand, improve brand awareness, online user interaction.
Heartbeat is one of the best tools that allows you to connect to the YouTube community. It tracks, views your channel subscriber growth. It also gives details of other channels like age, count, etc. some important features:
Features:
Heartbeat offers YouTube real-time chat system. This system is for people with similar interests to hold, continue discussions, share.
It presents video creators with analytics having metrics. For example, viewership, earning, subscriber growth of their channel, and competition.
Access streams via a GUI dashboard, JS, or REST APIs.
Tag finder of this tool allows creators to tag their videos with trending, keywords. It helps the audience to find related content faster.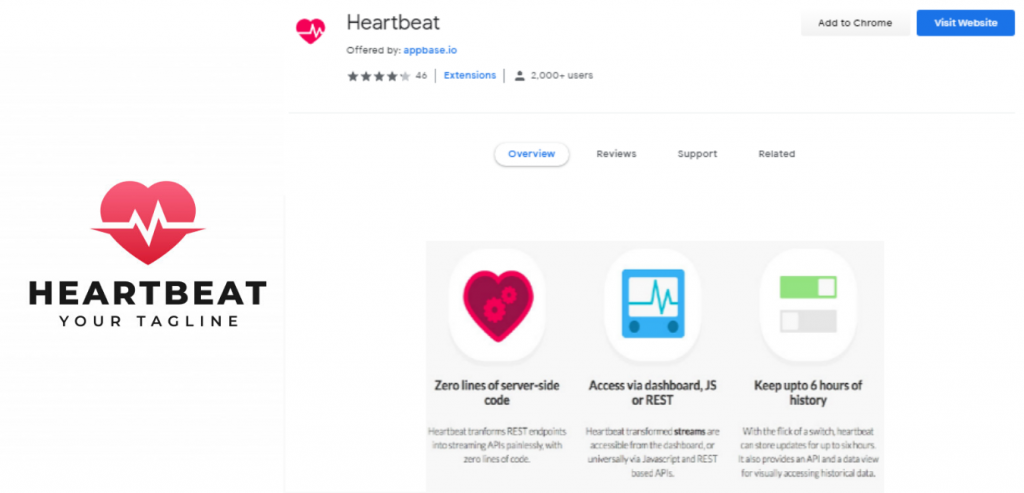 This trending extension helps to track user statistics for YouTube, social media platforms. For example Twitter, Instagram, others. It makes user growth, analytics simple to understand with the following features, like:
Features:
Social Blade provides Social Analytics for content, creator, live streamer.
It provides user trend statistics for any content or channel on YouTube.
Provides financial stats with monthly, yearly earnings in numerical format and graph.
It provides an easy link for showing the channel, a Live Sub Count on Social Blade.
It provides information on its direct/indirect competitors including Twitter, Twitch, Instagram, Facebook.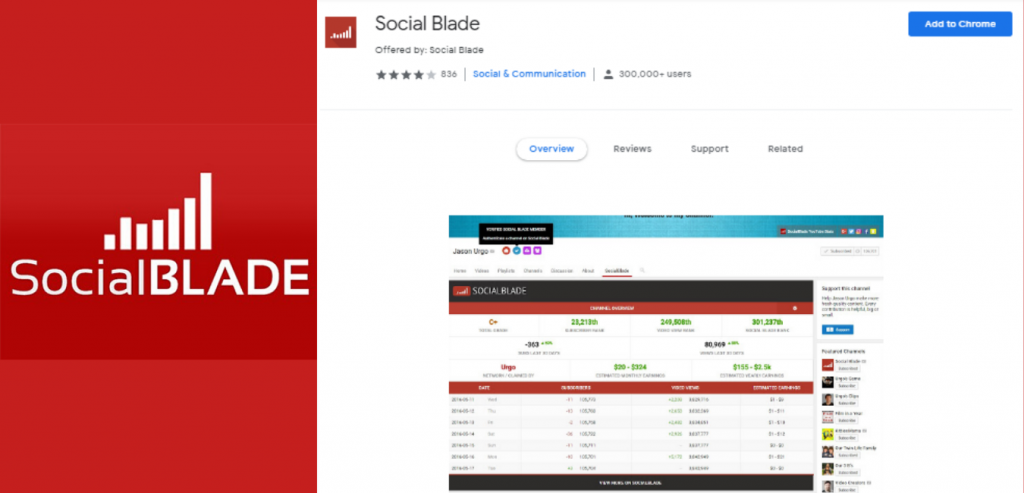 Bonus Tools
This Extension is for those who feel viewing and generally user experience options. In many ways, Enhancer provides a variety of more functions during watching videos. such as a pop-out video player, cinema mode, repeat play, speed control, filters, themes, extra shortcuts.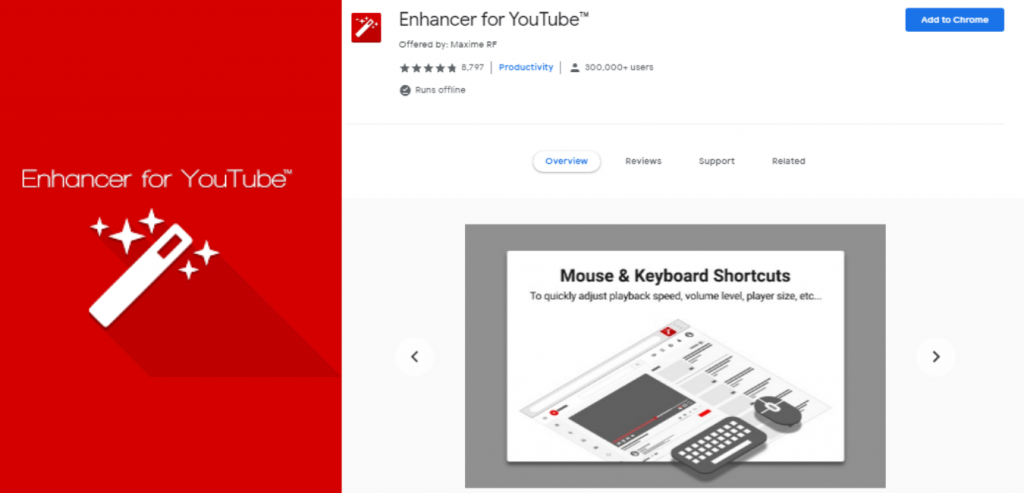 If you are creating video for YouTube, then there is one thing you are dealing with about all the time-LINKS. You know, for every video you create, every channel, every playlist you manage, there is a LINK. The more you create links, the more links you have. That's why it is important to have a tool to manage them. Rebrandly does this easily. Giving you the ability to brand each of these links and store them in one central dashboard.
Features:
With the Redbrandly tool, you can create a branded link for any video you like. By clicking the blue 'R' icon, you will be able to brand your links straight away.
This tool is very useful to create memorable links. You can recall with ease, besides, making it easier to share videos on both online and offline.
Ability to edit the destination URL of a branded link at any time you need.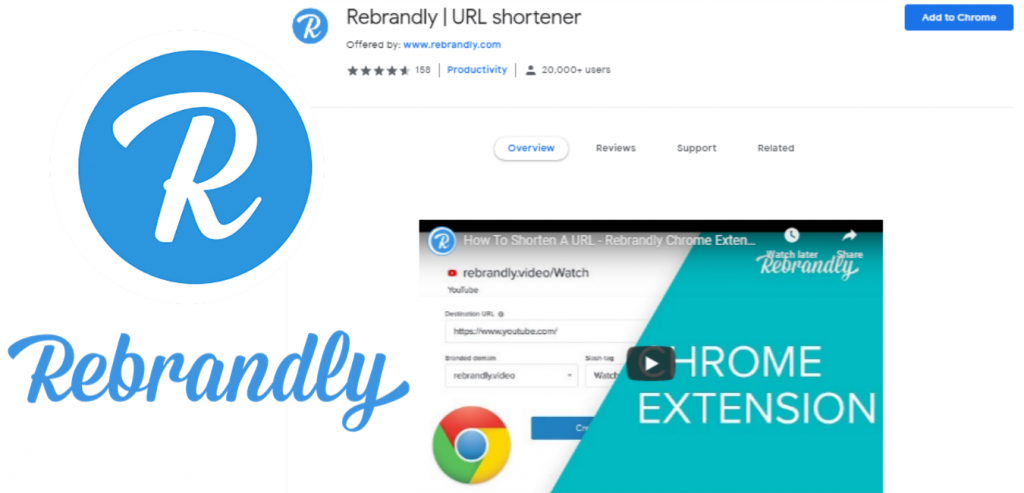 Keywords Everywhere is an extension that shows monthly search volume, CPC, and competition data on 15+ websites. Such as Google™ Search Console, YouTube™, Amazon™ & more. By the way, when you are creating a video, it is important to know which keywords are trending in a targeted topic.
Any time you enter a specific word or phrase in the YouTube search box. The volume, CPC, and competition details of each will display. It helps to develop your title, script, and whole information.
Why You Should Be Using the Keywords Everywhere Extension
It Saves Time.
Many Keyword Suggestions.
Available on extra platforms.
Customization Settings.
Download List in Excel, CSV, or PDF File Formats.
Start Your Favorite Keywords for Later.
It is cheap.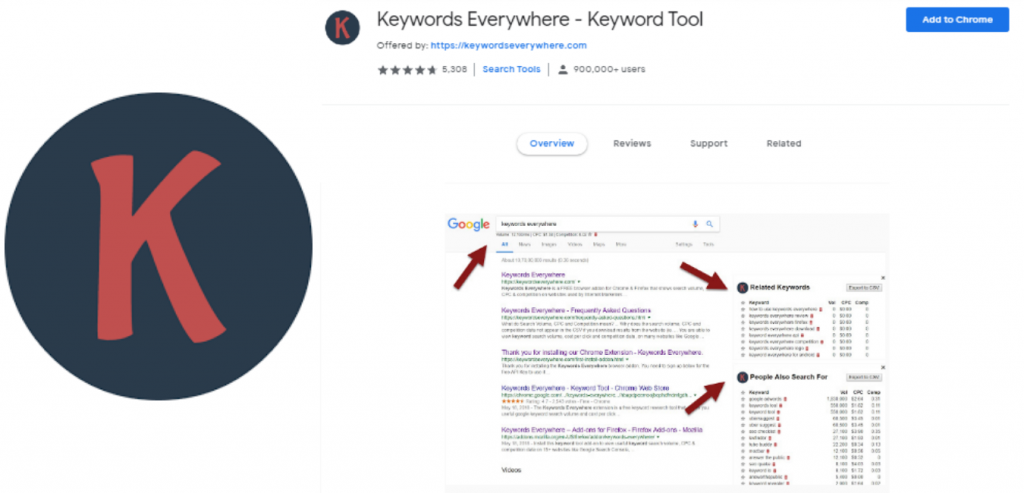 What is Loom? It is a video messaging for work from involving new employees, troubleshooting, managing customer issues. Loom makes it easy to get your message across and using the power of video. This tool is perfect for those who want to dive straight in without the need for any kind of studio equipment.
With Loom, you can record your screen from your browser, voice, and face to create a shareable video in a short time. Once your screen is recorded. it saves the video immediately online within the Loom platform. Then you can share it or download it for use on YouTube. It will reduce back-and-forth typing and get a message across the first time. Your customers will thank you.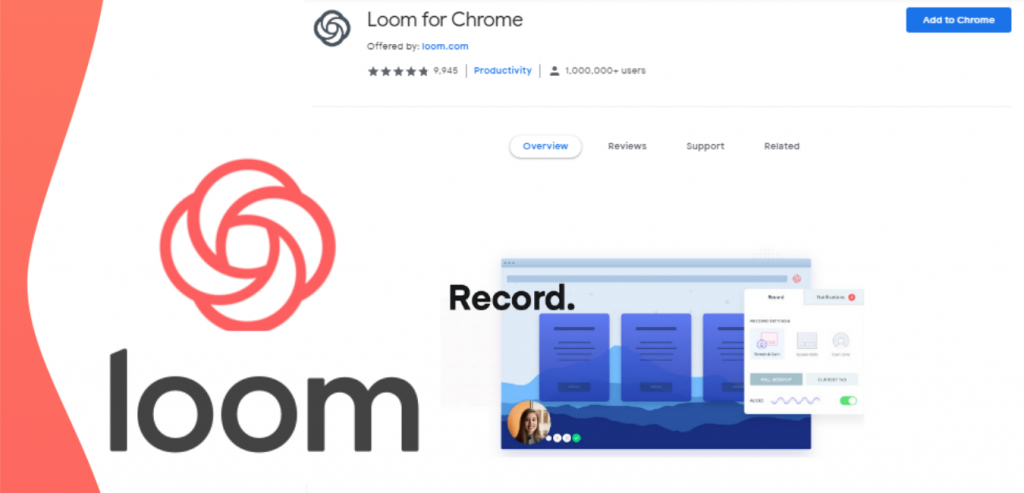 Final Words
Among all the above-mentioned extensions. TubeBuddy, Heartbeat, Hootsuite, VidIQ, and Keywords Everywhere are the must-haves for every YouTube creator.
Do you use any of these useful and trending chrome extensions already, if so, what do you make of them? Please let us know in the comments below.
READ ALSO
Ultimate SEO: Beginner to Advanced SEO Guide