We all know Google is the best and most powerful search engine worldwide. Google also offers a lot of Free Tools. Most of the people around the world don't know well about these free Google tools.
Whether you know about Google or not, you are surrounding with Google Tools and Services. Today we cannot think about our daily life without Google.
Developers, Marketers, and Business owners should take advantage of these free Google tools for their websites to get more out of their search engine.
Check out the following awesome Free Bet Google Tools List.
Free Google Tools for Marketers
Marketers are those who are satisfying the needs of their customers. Their duties include identifying goods and services for customers—the marketing of those on behalf of a company.
Marketers should have a creative and open-minded approach, strong organizational, and planning abilities because they are the key personnel for business growth.
About 4 Billion search queries are submitting to Google every day. So this is the opportunity for marketers to take part in the audience effectively.
The following free Google Tools for Marketers can be handy for their business.
Google My Business account helps to claim ownership of your Business Profile. It also unlocks more free features to increase your visibility on Google. It enables you to manage and optimize your Business Profile on Google.
Google My Business is a free tool that lets you list your local business. It enables you to connect with customers across Google Search and Maps. It is a great way to build your web presence and generate leads.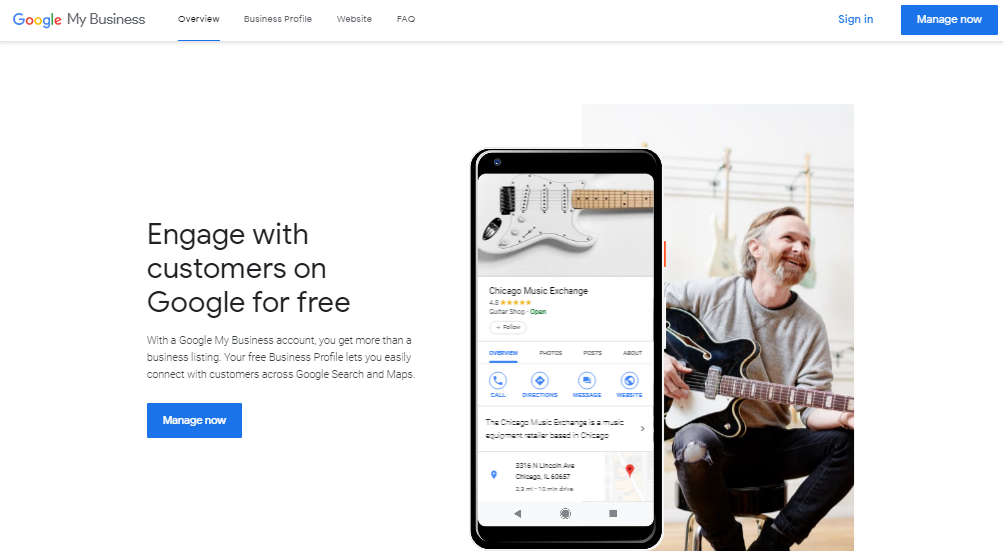 Every month more than 100 Billion searches performing on Google. So, without listing your business on Google, you will lose out on a huge business opportunity.
So Google makes it easy for small business to list their business on Google products. For example, Maps, Google+ on the search engine.
You can help customers find your business and tell them your story.
Google AdSense is a way of earning money with website monetization.
AdSense is a free and perfect tool to help marketers. It is offering an easy way to earn money by displaying ads on your online content.
If you have sites or video channels, then AdSense will place suitable ads on your site or channel. You just need to place ad codes on your website and earn money.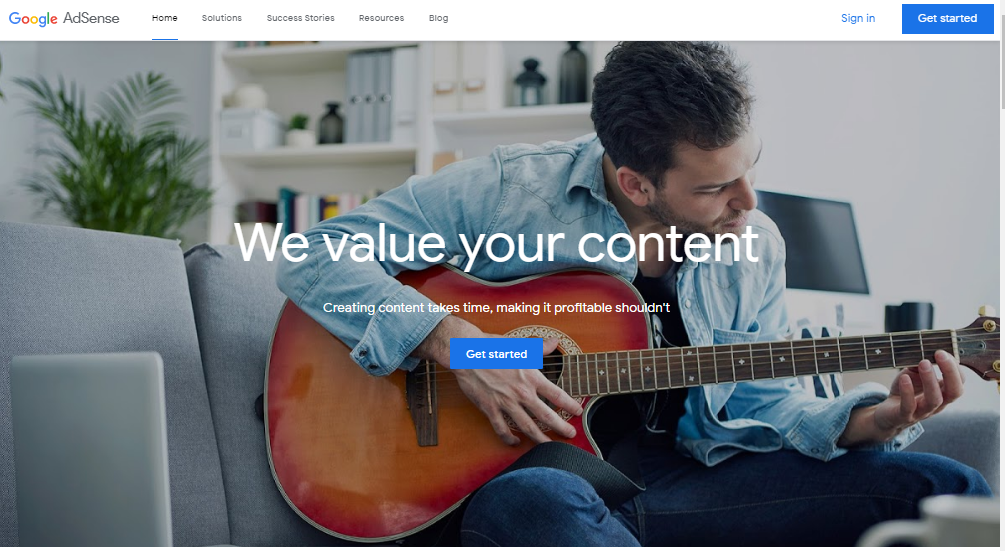 Key Features
AdSense provides quality ads that are relevant to your content.
You can easily block the ads that you do not like.
You can also customize where the ad will appear.
Ad units have a responsive design to suit users from PC, smartphones, and tablets.
Google Business Solutions are a comprehensive set of tools from Google. It helps your business grow and scale.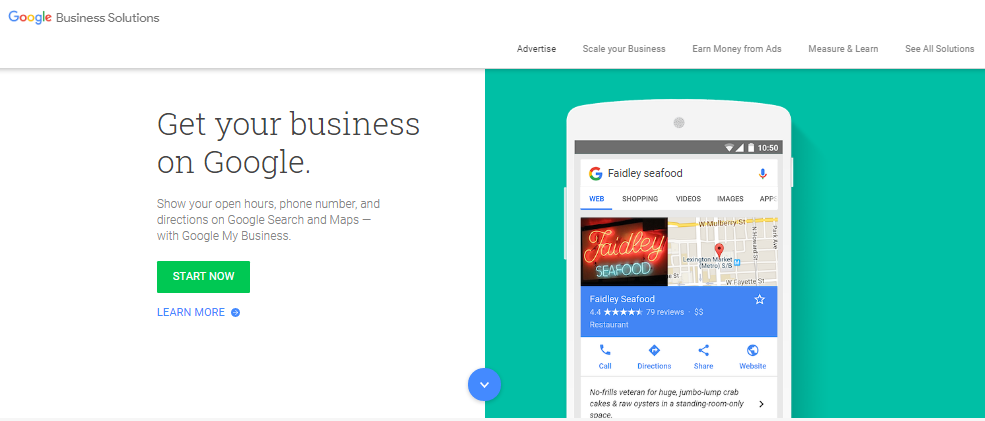 Key Features
You can more earn money by placing ads on your website.
Improve the loading speed of your websites and improve the user experience.
You can measure how your website, ads, and apps are performing.
Google Marketing Platform is a unified marketing and analytic platform. It offers a smarter marketing measurement and better results.
It also offers secure enterprise-level solutions for businesses that need influence in marketing.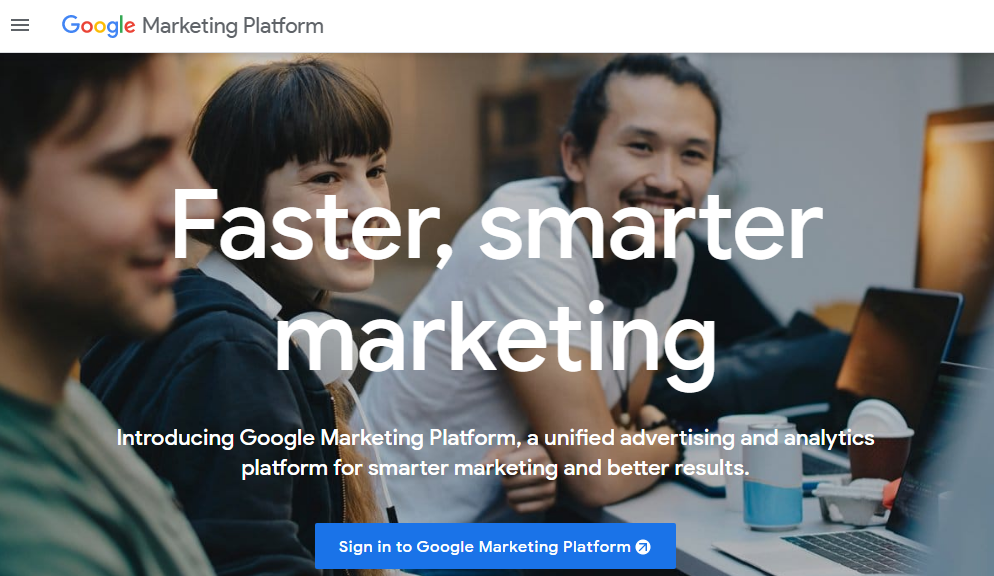 Key Features
A Google Marketing Platform easy-to-use tool that provides powerful insights.
It helps you analyze data in less time.
This free tool enables you to access free and self-service solutions.
Digital Marketing Toolbox improves marketing, digital experience, web performance of your brand.
The tools are including
Google Trends.
Speed Scorecard.
Consumer Barometer.
Display Benchmark.
Test My Site.
Market Finder, and
Google Surveys.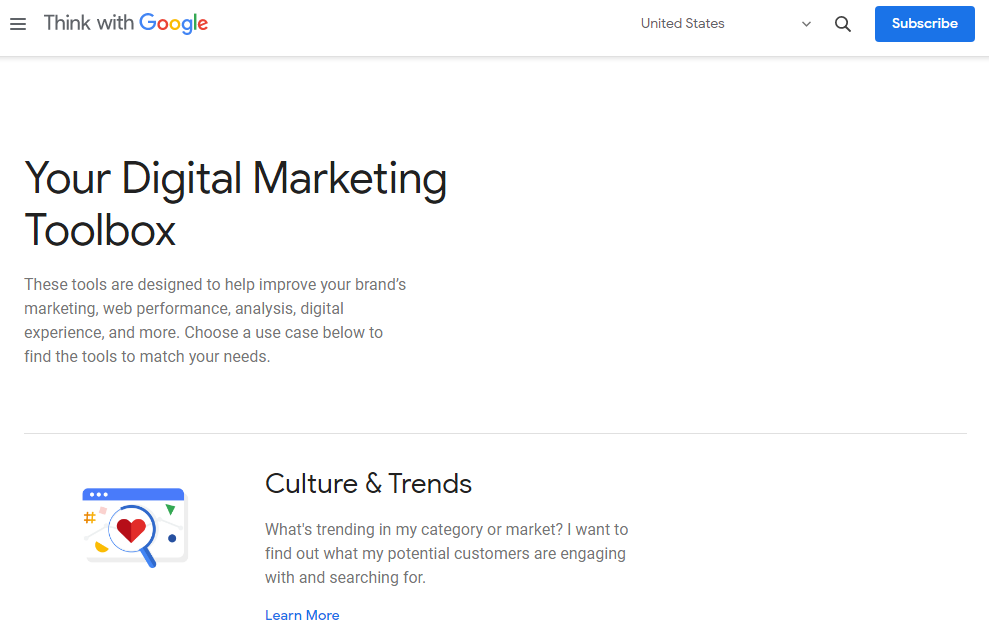 Key Features
You can test your site speed and improve it with the help of the tips provided.
It also helps you create your international marketing strategy.
It also creates surveys to collect insights about consumer behaviors.
Helps to get benchmarks for your ad campaigns.
Google Retail Business helps you to reach hundreds of millions of people.
It is a powerful discovery and online inventory management system of Google.
It helps retailers showcase their products to shoppers through Google search feed. Google for Retail presents new useful retail-specific solutions. It also includes Google Merchant Center, Shopping Campaigns, and more.
In other words, it helps online shoppers to see your products on their search results. You no need to visit your website.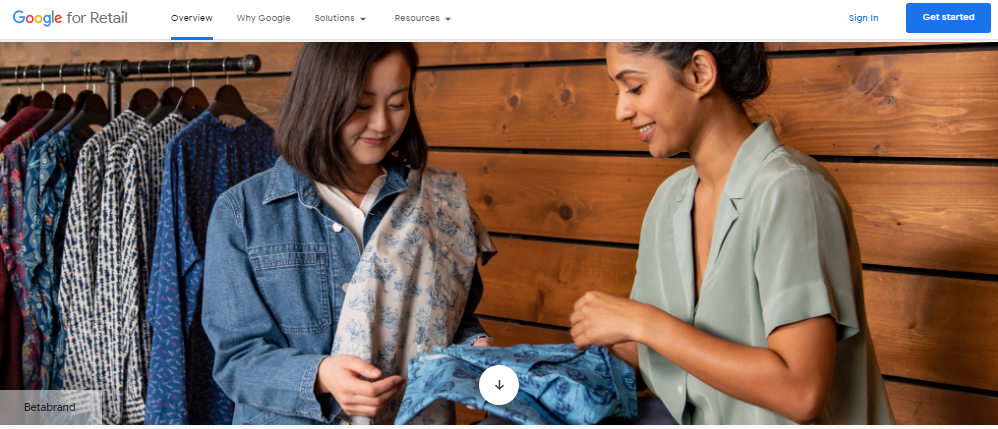 Key Features
The unique solutions of Google for Retail, such as:
Merchant Center.
Connect with shoppers, anywhere.
Build your brand and drive sales.
Solutions for every size business.
Help business owners to adjust to the changing trends in online shopping habits.
Scanning for similar products and buying on the go.
Google for Startups is a startup program from Google that launched in 2011.
It is a platform consisting of over 50 co-working spaces. It acts accelerators in 125 countries.
Moreover, it helps startups thrive across every corner of the world. It brings Google's best connections, products. It enables startups to build something special.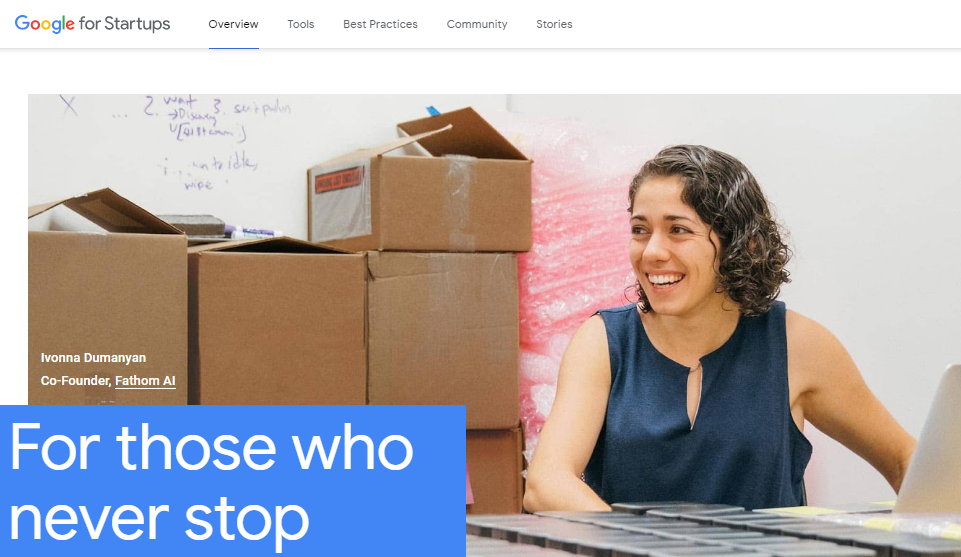 Key Features
Google for Startups Campus offers free mentoring and training with the latest technology.
It helps marketers to promote their products and reach the most massive audience.
G Suite Marketplace is a service of Google inc. It is an online store for web applications and available at apps.google.com/marketplace.
It allows marketers and domain administrators to find third party applications. You will have this tool in G Suite.
You can use this service or tool to install an extensive collection of quality apps.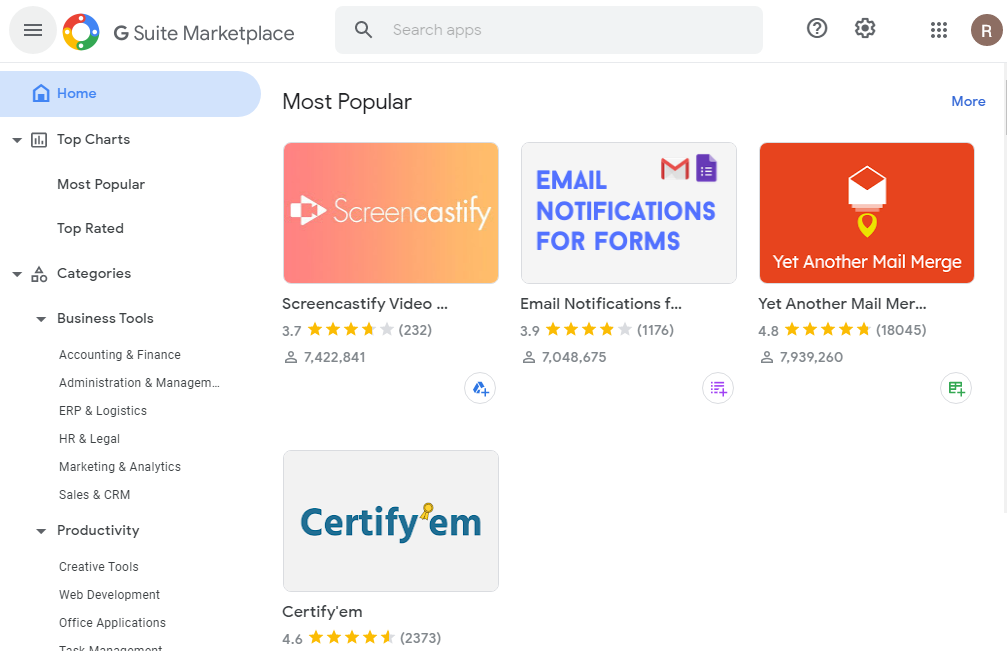 Key Features
It can help your application reach more than 5 million businesses.
Features like personalized security reports can help you can check application security.
You can integrate this tool with CRM software. As a result, you can receive customer emails in your Gmail account.
Google nonprofit management resources help your charitable missions get accomplished. It is possible by connecting people who increase support, raise greater awareness.
With a Google for Nonprofits account, you are eligible for Google G Suite for Nonprofits. G Suite for Nonprofits is free.
However, all products are not available in all countries. Check the list here.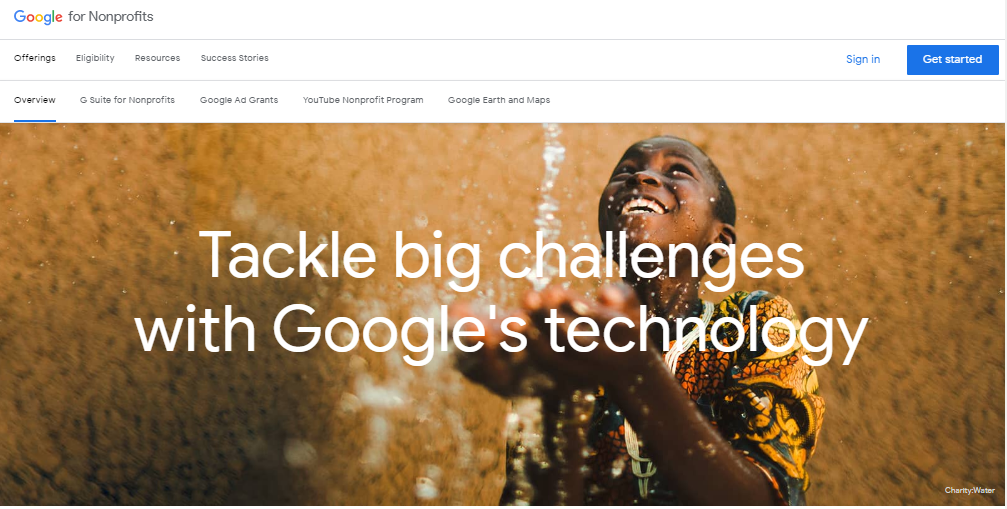 Key Features
It allows engaging with more supporters for your mission and can raise funds.
Google Ad Grants you attract more donors, raise awareness for your organization, and recruit volunteers online.
G Suite manages and makes your organization more collaborative, productive, and efficient.
You can track and share the impact your organization has had on people.
Unlimited Gmail accounts facility that ends in @YouDomainName.com, vs. @gmail.com
Google Drive, docs, sheets, slides, etc. are available.
30GB of space (up from 15 in personal accounts) for Drive documents and email hosting.
Google Input Tools is a browser extension. It allows for creating a virtual keyboard layout in more than 90 languages.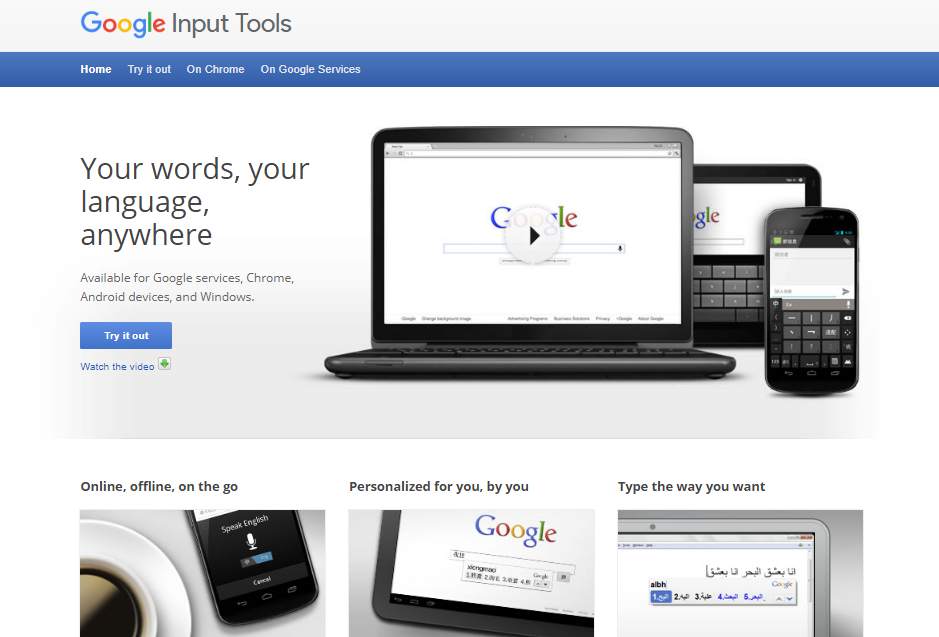 Key Features
Google Input Tool allows more than 90 languages.
Write your messages in any language and style that you want.
You can work from anywhere around the world with different languages.
This tool memorizes specific corrections and maintains a customized dictionary. Thus include unusual and unique words, phrases, and names.
It is available on Google Chrome, Google Services, Android Devices, and Windows.
Google Charts is an open-source chart library and interactive web service, which is powerful and very simple to use.
It creates a graphical chart from user-supplied information.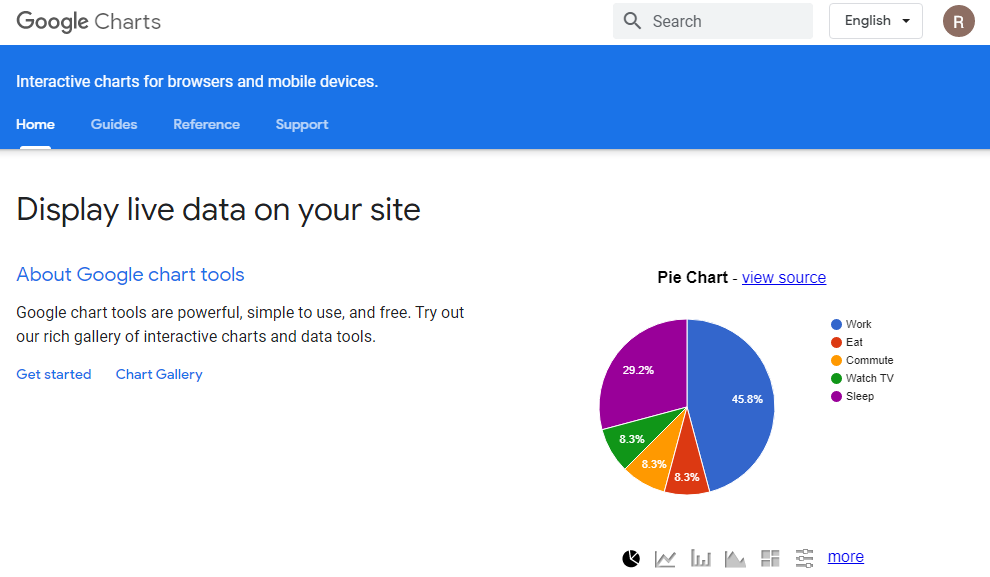 Key Features
Marketers and enterprises visualize their data on the website through attractive charts and tools.
It has different types of charts & graphs in Google Sheets for example bar charts, pie charts, scatter charts, treemap charts, histogram charts, donut charts, etc.
Widely used free tools with JavaScript embedded web pages.
Google Analytics is one of the most popular and powerful digital online software. It allows you to analyze in-depth details about the visitors to your website.
It provides valuable insights that can help to shape the success strategy of your business.
Google Analytics lets you measure your advertising Return on Investment (ROI), track Flash, video, and social media networking sites.
There are four components of the Google Analytics system. Such as:
Data Collection
Configuration
Data Processing
Reporting

Key Features
Analytics helps to understand your customers and deliver great user experiences.
Analytics also helps you optimize test.
It variants your websites and apps.
It helps you work effortlessly with other Google platforms. As a result, it saves time and increases efficiency.
Every business needs to determine what kind of marketing language and descriptive terminology is used for your sales materials, website copy, and search engine optimization.
Google Trends is a prerequisite for those businesses. It is a free online search tool that allows users to analyze how often specific keywords, subjects, and phrases have been queried on search engines over a particular period.
You can use this tool as a competitive keyword researcher, and it helps discover event-triggered spikes in the keyword search volume.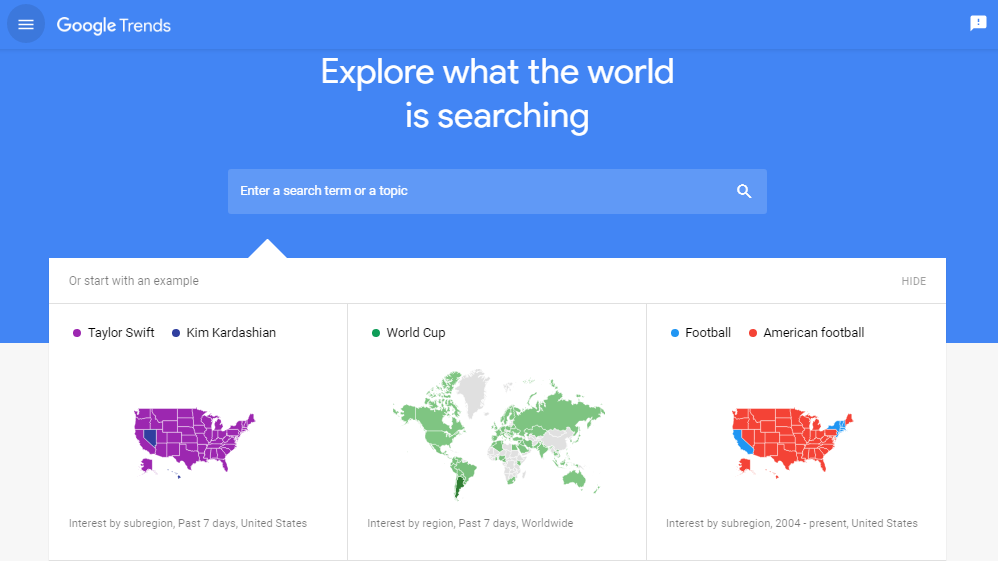 Key Features
Google Alerts, Trends can be great tools for helping you to monitor industry trends.
It also helps you evaluate the popularity of specific terms, compare those against other keywords variations.
Analyze how the prevalence of their keywords varies over time and different languages/regions, and show related keywords.
Google Keyword Planner or Google Ads is a free online advertising platform developed by Google. Advertisers pay to display short ads, service offerings, video content, product listings, and generate the mobile application installs within Google Ad network to web users.
Google Keyword Planner will give you estimated search traffic and budget. It is a great tool to find out which specific keywords people are searching for more often.
How do you use Google Keyword Planner?
Look at the upper right corner.
Click the Tools and Setting Icon.
Under "Planning," click Keyword Planner.
Type or paste one or more keywords in the "Find New Keywords" search box, and on your keyboard.
Press "Enter" after each one- Words or phrases that describe what you are advertising.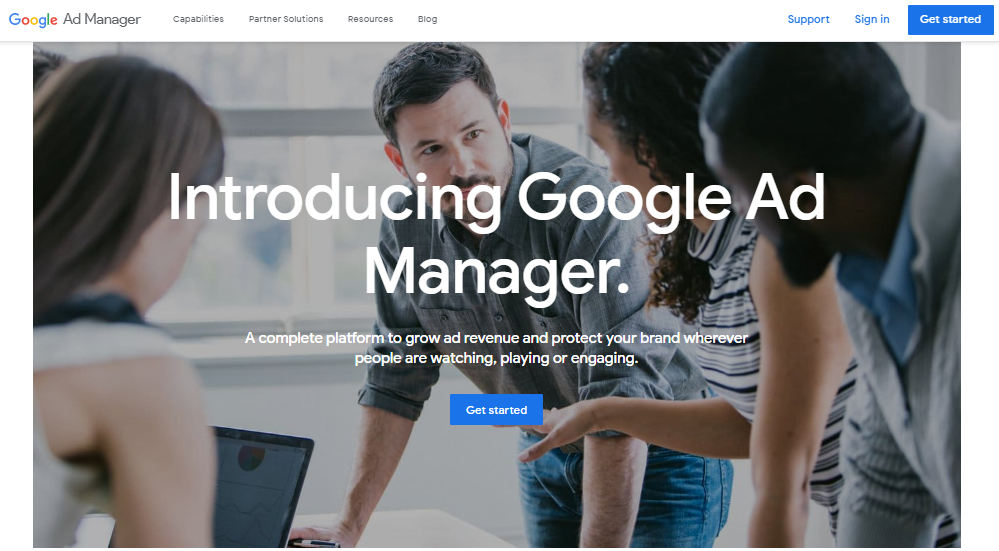 Key Features
Google Keyword Planner helps you discover relevant keywords by showing the search volumes.
You can match your keywords and, therefore, set your budget for your PPC campaigns
And you can create a plan and share it with others.
Google Webmaster Tool (GWT) is a free web tool by Google. It allows checking indexing status and optimizing the visibility of websites.
It gives you valuable information about Site Health, Site Traffic, optimization suggestions, and other resources. You can submit web-pages and sitemap to Google Index.
What is the difference between Google Analytics and Webmaster Tools?
Webmaster Tools: It reports on how search engines interact with websites.
Google Analytics: It reports on how website users interact with your website.
How do you access Webmaster Tools?
Open your browser and go to Webmaster.
If you already added your site in it, find your location and click on "Manage Site" and then "Add or remove users."
Add Gmail (Google account) address.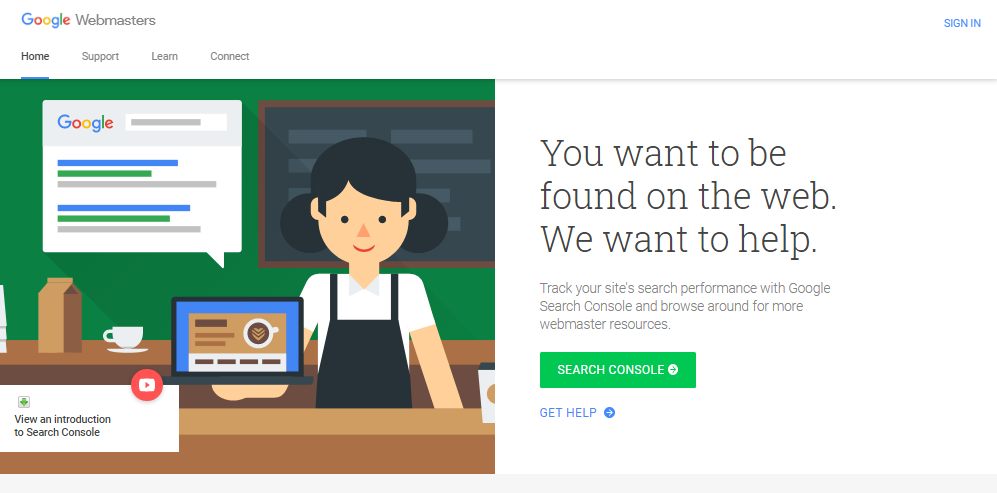 Key Features
Google Webmaster helps you analyze website performance.
It allows you are integrating it with your Google Analytics account. So you can optimize your website content and search performance.
This free tool can also help marketers identify any issues with the website to solve them and improve rankings.
Google Sites is a structured, web-page creation tool by Google. It is free with just a standard Google account.
Google Sites allows you to create as many sites as you want. Google Sites uses your Google Drive account, which automatically adds to Drive to store images and files.
So you can save up to 15 GB of data for your websites.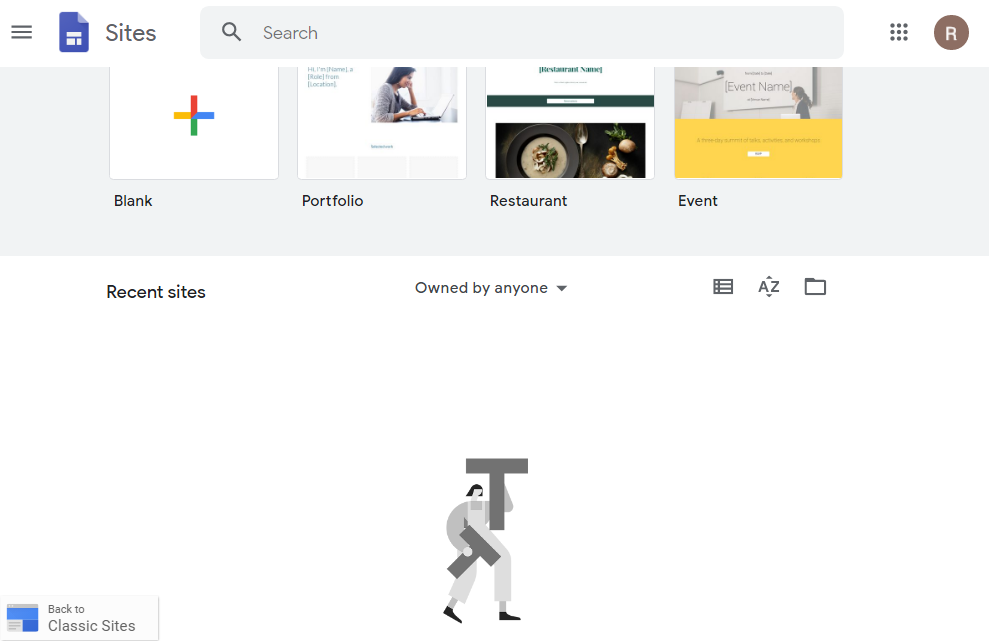 Key Features
Google Sites is free to use.
Building a website is very easy.
It allows making many websites.
It allows accessing Google Sites with a free Google Account or G Suite account.
Free Themes, Templates, Site Pages, Page Design Layout.
Embed URL
Google Drive integration.
Free Google Tools for Developers
Giant Google provides us with a wide range of powerful and useful tools for developers to design and build high-quality applications. These tools encourage developers to make the next generation of apps for the web, Android, and iOS devices.
Let's take a look at free Google tools for developers.
"Think with Google" is the answer to 'data matters' of Google. According to Google's claim, It also one-stop shops for understanding industry trends, customer behavior, marketing insight, etc.
You will find data and trends that Google is exploring and tracking and looks at digital campaigns across industries, platforms, and audiences.
In short, Think with Google is everything you didn't know you needed to take your digital marketing and business to the upper level.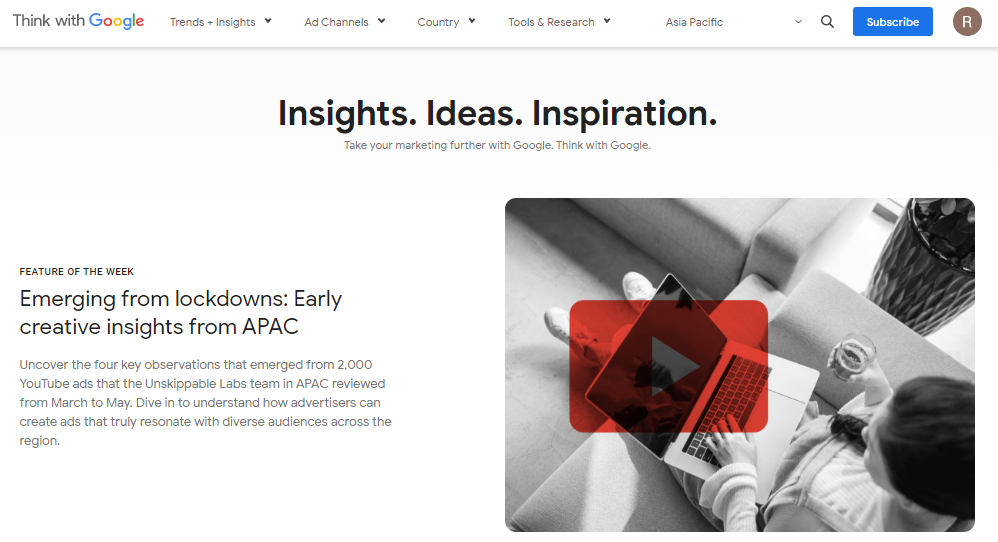 Key Features
It collaborates data, analysis, and insights to keep your business and marketing up to date.
It is a perfect place to get useful articles, research documents, industry insights, case studies, infographics, collection of AD campaigns, and interviews of business leaders.
This tool for developers helps to analyze market trends and learn the most effective ways to develop the user experience.
You can learn emerging technology and top-performing apps across industries.
Analyzing competitors' applications
Firebase was an independent company and founded in 2011. Google acquired Firebase in 2014.
Firebase is a mobile and web application development platform from Google that helps build, improve, and grow your high-quality apps.
With a complete set of tools, Firebase manages its infrastructure to simplify developers' workflow by providing online dashboards and development kits.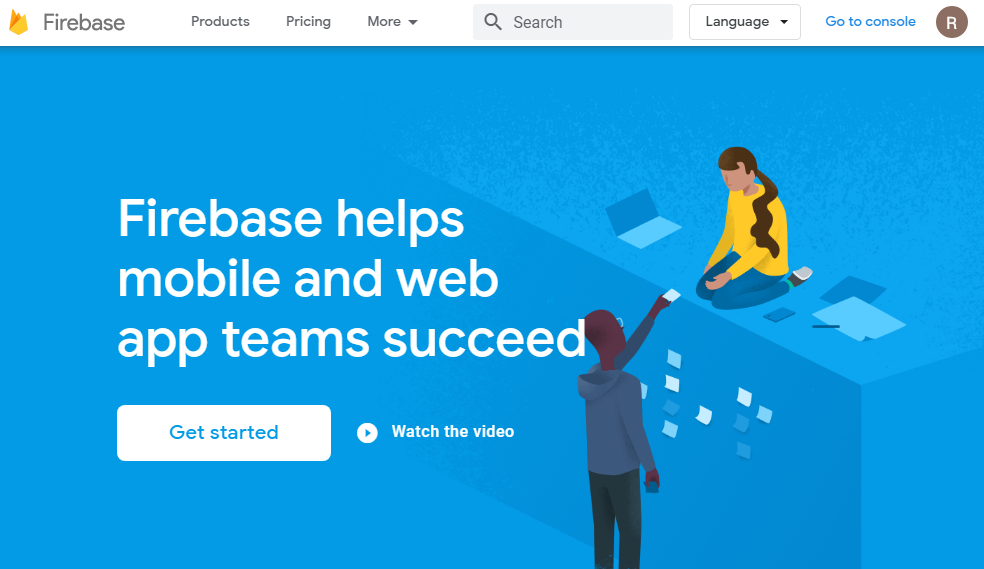 Key Features
Firebase offers a well-designed interface like databases, analytics, crash reporting, and messaging to focus on developing the user experience.
It is secured by Google Cloud Storage system that helps you to store and sync your app data and quickly scale your app to more and more users.
One can quickly get insight into your app's performance and fix issues by using powerful, real-time reporting.
Android is the world's most influential and popular mobile operating system developed by Google.
Google Android Developers is an advanced resource kit for Android developers. It is a Software Developer who focuses on designing applications for the Android marketplace. Android Developer's most crucial job revolves around creating the apps we use on smartphones and tablets.

Key Features
Google Developer platform will help you learn how to build an app, layouts that adapt to different screens, and store data in local databases.
You can also learn how to test the app's behavior.
It provides you with design and behavior guidelines for creating an advanced app.
Google Structured Data Testing Tool (SDTT) is a simple-to-use tool that helps developers build, test, and release structured data.
Just paste the URL or code snippet that needs to check. The tool will run tests and inform you of any errors in the code.
With this tool, You can validate JSON-LD, RDFa, and Microdata formats.
Examples of Structured Data are Addresses, Names, Dates, Credit Card Numbers, Stock Geolocation, information, etc.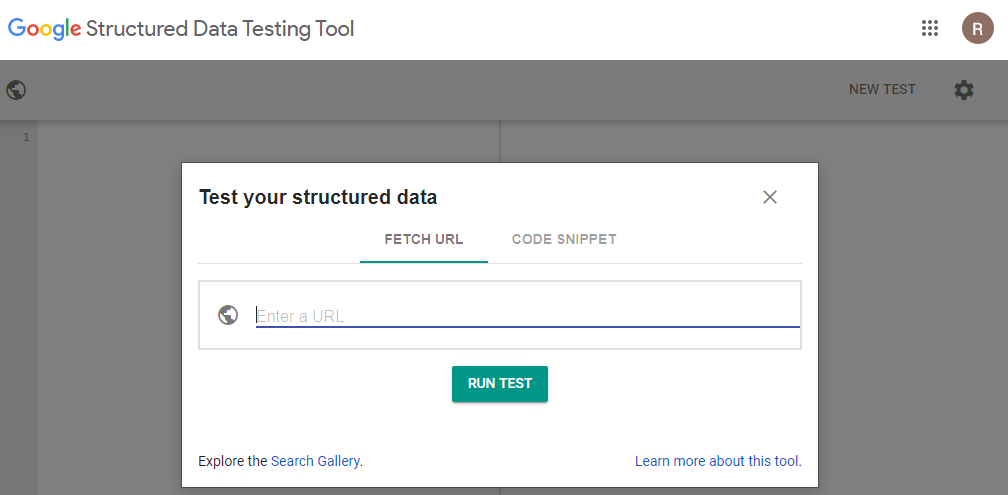 Key Features
This tool uses for indexing web pages on Google.
It helps to identify errors using Rich Result Status Report.
It allows you to validate your code and view a sample search result display.
Google can access all web pages, and robots, no-index, or login requirements can not block those webpages.
It also helps search engines to understand what type of content is about. Apart from this, structured data allow users to see a website's value before visit through rich snippets.
In short, "Test My Site" is a Google performance Tools and Google Speed Update.
Test My Site is an easy way to measure web site performance like the site's mobile speed, the impact of loading time on visitors, benchmark against competitors across devices, from desktop to mobile.
Paste the site URL into the search box and then click "Analyze". Within a few seconds, Google will provide you whether your website is mobile-friendly or not.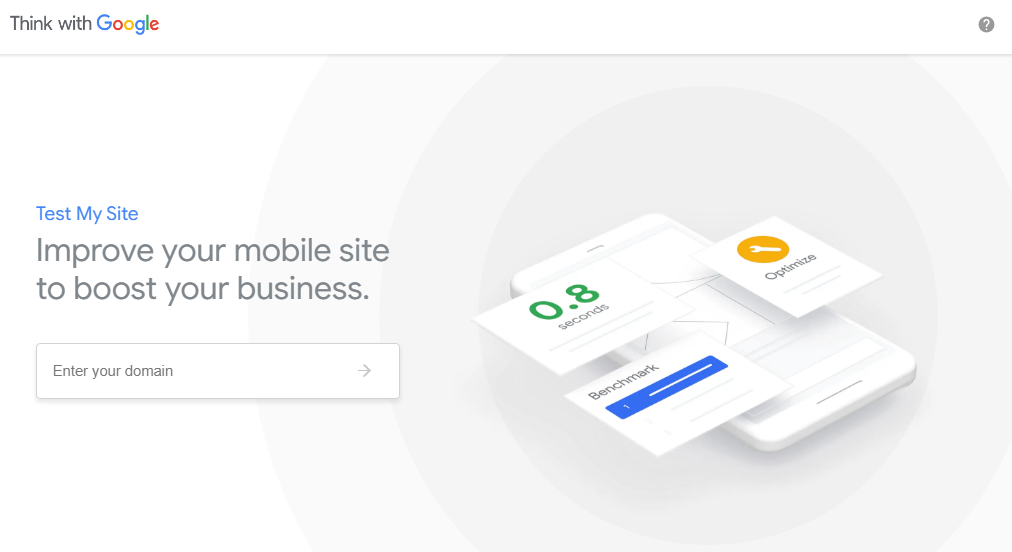 Key Features
Test My Site is a free Google tool that reveals the estimated value of visitors you are losing for slow loading time.
It delivers a free report on how to speed up your website and get more visitors.
This tool allows checking out the loading times of the top-performing sites.
Google Page Speed is a family of all Google tools, introduced at Developer Conference in 2010. It helps website performance optimizations.
Google Page Speed insights measure the performance of a web page for desktop and mobile devices. Its score count from 0 to 100 points.
What is the average page load time?
Google recommended site page load time is under two seconds and we should aim for under a half-second.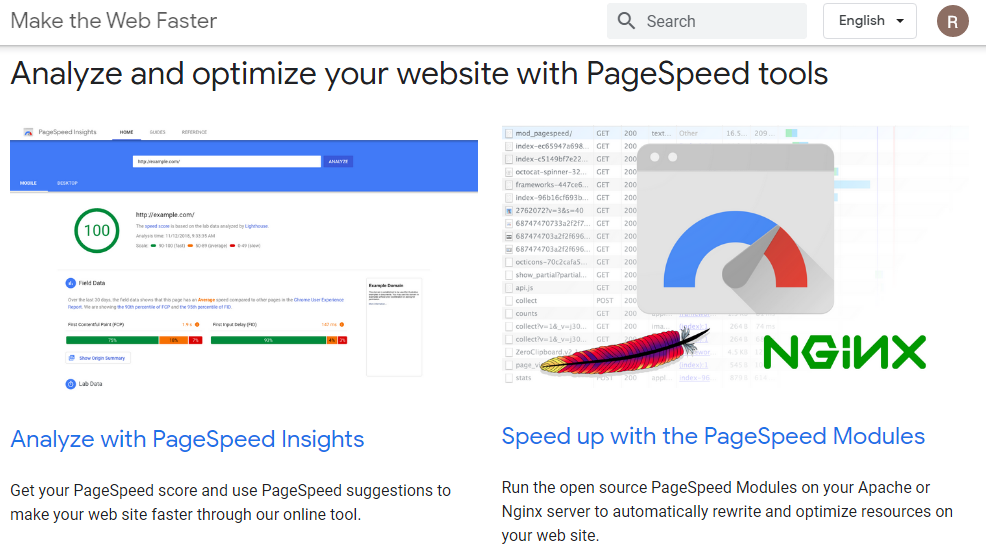 What is a good Google Page Speed score?
A higher score of a site is better, and a score of 85 or above indicates that the site page performs well. Page Speed does affect SEO (Search Engine Optimization) by increasing the bounce rate and reducing dwell time.
With the Google Page Speed tool, you can find out the possible issues that are slowing down your website.
It also suggests some ways to fix the errors. After correcting mistakes, your page load will be faster, and we know faster-loading pages get better ranking on Google Search Engine.
Free Google Tools for Business
Google Hangouts is a Google platform for chatting with people. Hangouts bring the conversation to life with emoji, images, and video calls for free.
It is more than just a conference call. So you can text, video, or audio conference from any device with a microphone and camera. You don't need to have a Google account to use it. If you have a G Suit account, and it approves the external guests.
Requirements for Google Hangouts?
A personal computer or tablet or Smartphone, with a camera, microphone, or camera with a built-in microphone. An internet connection, a browser, (for PC or Mac users).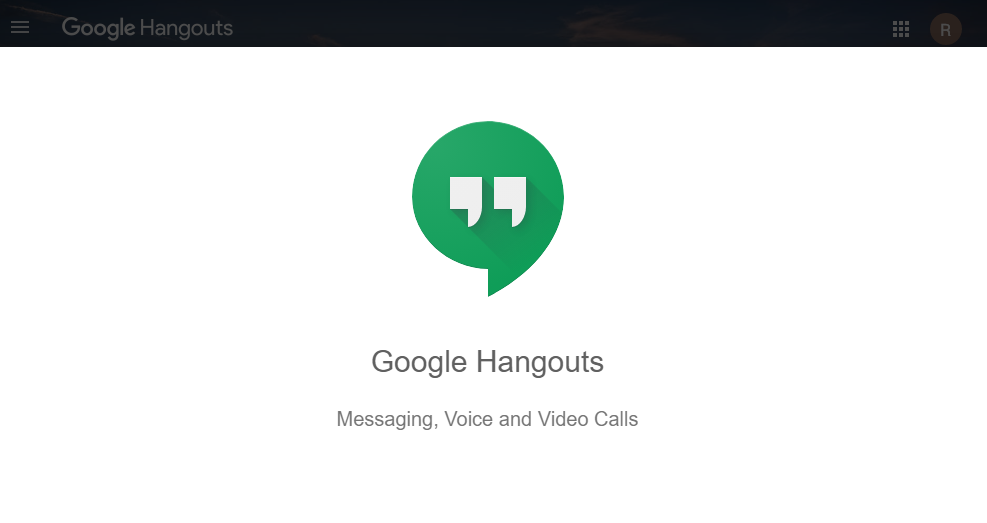 How many people can be in a Google Hangout?
With Hangouts, you can talk with more than one person at the same time. Conversations can include a maximum of 150 people, but video calls can consist of up to 10 people (for Gmail and G Suite Basic Users) and 25 people (for Business, Education users).
Google Calendar is a platform by Google that offers easy meeting schedules with shared Calendar and Business Gmail.
It is just about keeping track of the meeting and has many hidden functions to improve your productivity. You can set up appointment slots so that customers can schedule the demo easily.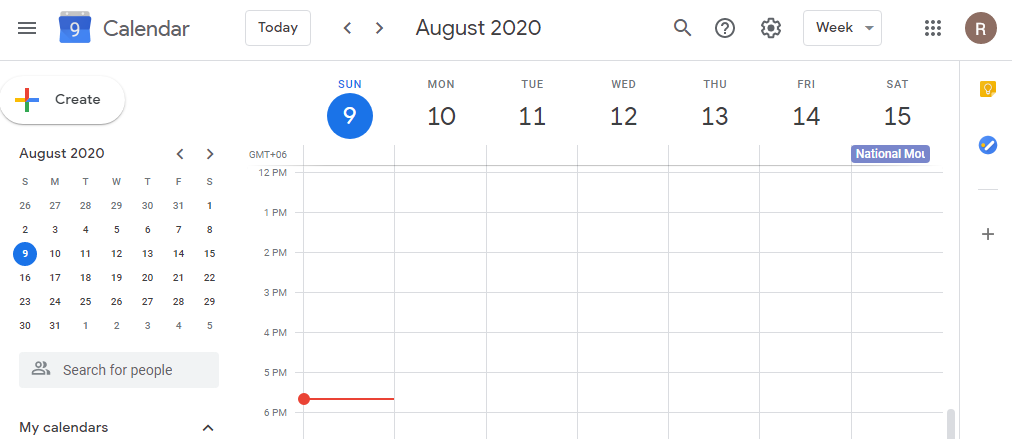 Is Google calendar free for business use?
Without the advanced or enhanced sharing and additional features, primary access to Google Calendar with Google account is free. On the other hand, the additional features of Google Apps for Business are not free.
As of March 2013, access to the entire suite, including Google Calendar- cost $5 per user/month and $50 per user/year.
More Free Google Tools
Google Alerts is a free notification tool that sends emails to subscribers that summarize search activity around search terms.
Google Alerts is content to change detection and revealing service by Google. This tool sends emails to the user when it gets new results. Such as newspaper articles, web pages, blogs, and scientific research.
How does it work?
The latest news or other web content containing a search term in Google Alert. You can set notifications system to come daily, weekly, or monthly.
Google Alert system sends an email alert about any news of your interest.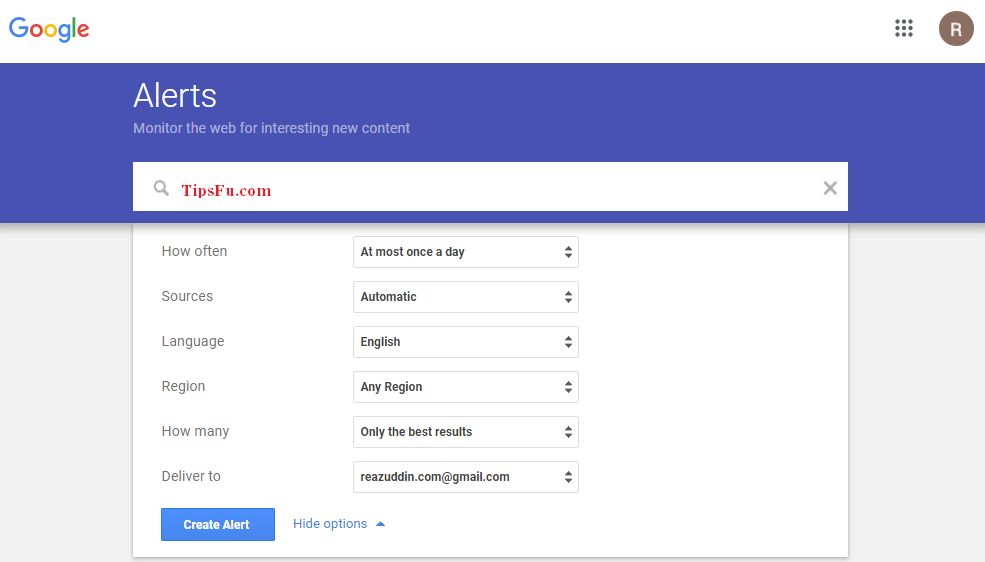 How do I use Google Alerts?
How to setup:
Go to google.com/alerts in a browser.
Enter a search term for the topic you want to track.
Click on "Show Options" to narrow the alert to a specific source, language, and region.
At last, click Create Alert.
Google Correlate is a free online tool launched in 2011, and it operates similarly to Google Trends but in reverse.
Correlate vs. Trends
Correlate: It identifies keywords with similar regional or time-based search patterns to queries.
Trends: It analyzes the popularity of Google search queries across languages and regions.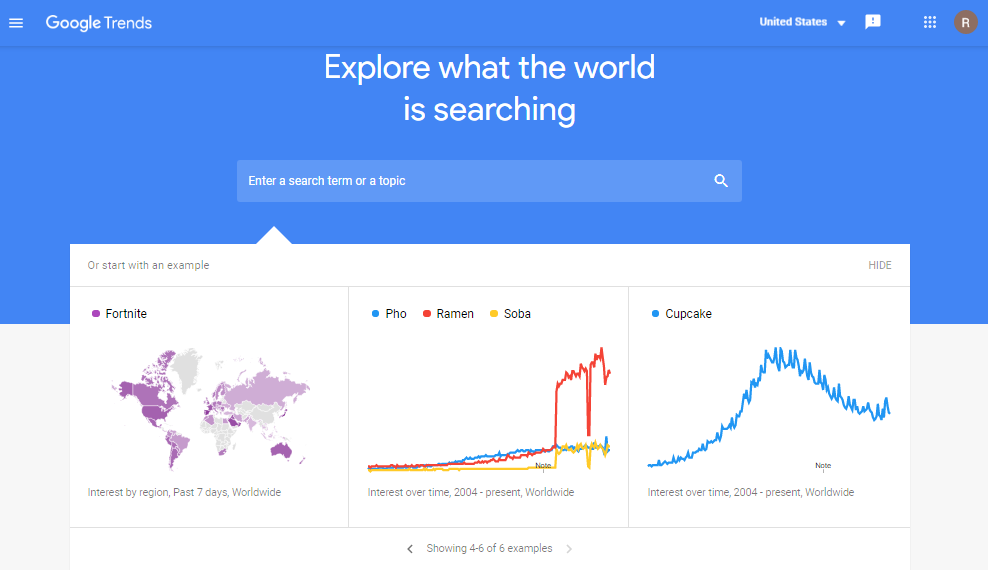 That means, when you are using Correlate, you have to know details about Trends. You use information from the trends and input it to research keywords. Besides, Correlate allows revealing keywords with a time-based or similar regional search pattern.
On the other hand, Trends helps you type in keywords to see how those trends change over time. But unfortunately, Google has shut down Correlate service on December 15th, 2019, due to less popularity or less usage.
The Google Public Data Explorer launched in March 2010.
Policymakers, Journalists, Students, and everyone else can perform with this tool to create public data visualizations, embed then in webpages. Even Embedded charts and links will update automatically. As a result, you are always sharing the latest data.
How do I use Google Public Data Explorer?
To upload data, at first click on the "My Datasets" link on the left-hand side of the Public Data Explorer.
When data imported, a dataset can be visualized, embedded in external websites, and shared with others like a Google Doc.
If you have any questions/feedback, you can post a message in the DSPL discussion forum.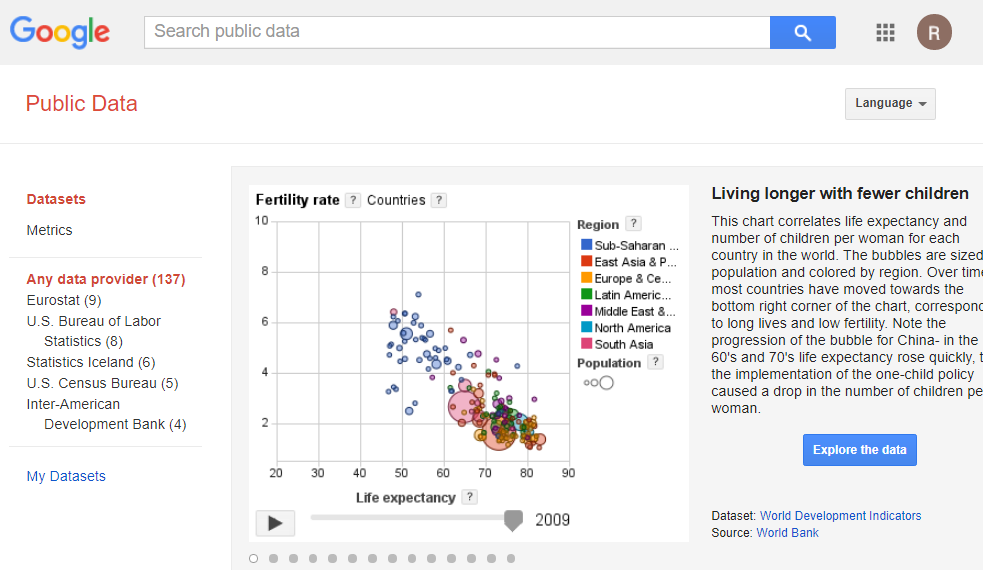 Key Features
It makes enormous, public-interest datasets easy to explore, provides public data and provides open data.
It also forecasts from various international organizations and academic institutes, For example, the World Bank, OECD, Eurostat, and the University of Denver.
Google Forms is a free FORM builder and widely used tool that comes with your Google account. It enables users to create surveys, questionnaires, maintaining sales leads, taking short surveys, conducting an interview test, etc.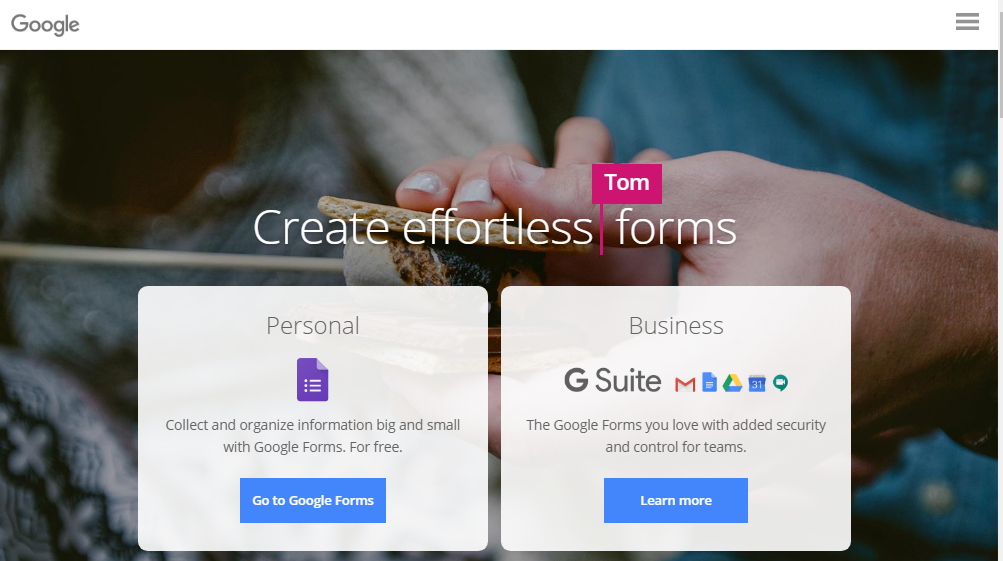 Key Features
Google form allows you to collect information quickly and efficiently.
You can create surveys in a few minutes to ask your clients or collaborators information about your products or service.
The interface is straightforward to use.
The forms are integrated with Google spreadsheets. Therefore, we can access a spreadsheet to view the collected data.
Allows adding images, videos, and custom logic.
You can send the form by email, integrate into our website, or send the link via social networks or any other means.
You can get unlimited questions and answers for free.
Google Blogger is a blogging tool or a blog-publishing service from Google. Pyra Labs developed The Blogger. In 2003, Google bought Blogger.
The domain name of Google Blogger is blogspot.com.
Is Google Blog free?
Yes, Google Blogger or BlogSpot is a free platform from Google. You can add your custom domain with Blogger.
Can you earn money from Google Blogger?
Yes, you can make money with your Blog and Google AdSense.
Google AdSense is a great way to get paid from doing what you do love to do in blogging. Adding AdSense to your blog or website is secure.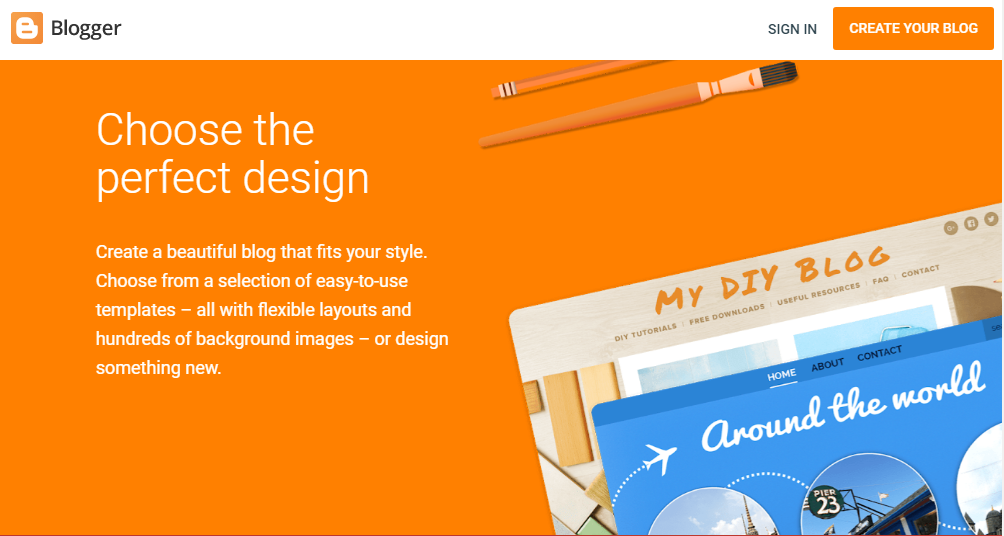 How do you start Blogging?
Follow five steps to learn how to create your blog:
Pick an original Blog name. Regarding your blog name, you should emphasize what your blog posts will be.
Choose the blog template. Free and paid themes are available on the internet. You can customize the design of your blog to match your style.
Start writing articles.
Connect your domain.
Publish articles and go live.
FeedBurner was founded by Dick Costolo, Eric Lunt, Steve Olechowski, and Matt Shobe and launched in 2004. Google acquired FeedBurner in 2007.
FeedBurner is an add-on service for blog and web feed management provider. It tracks people who subscribe to your blog using RSS. Moreover, they can read the contents of your blog or website.
FeedBurner provides custom RSS (Really Simple Syndication) feeds and management tools for bloggers, podcasters, and other content publishers.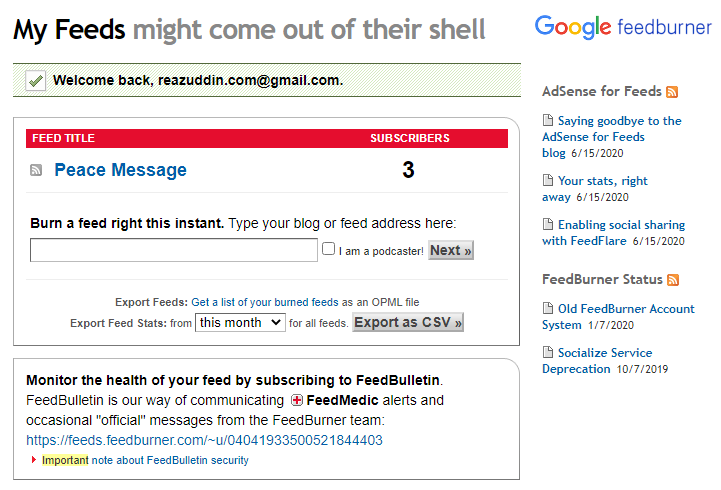 How to Set Up a FeedBurner Account?
Enter the site's RSS feed link. If you already set up your website, the link will be http://www.YourSiteName.com/feed/rss2.
Enter a short name for your feed.
You should see a message of Congrats!
Click the Publicize tab at the top.
On the left side, choose Email Subscriptions.
Google Scholar is a free web search engine launched on November 20, 2004, that indexes that full text or metadata of scholarly literature and provides a way to search for academic research. Developers of Google Scholar are Anurag Acharya, Alex Verstak.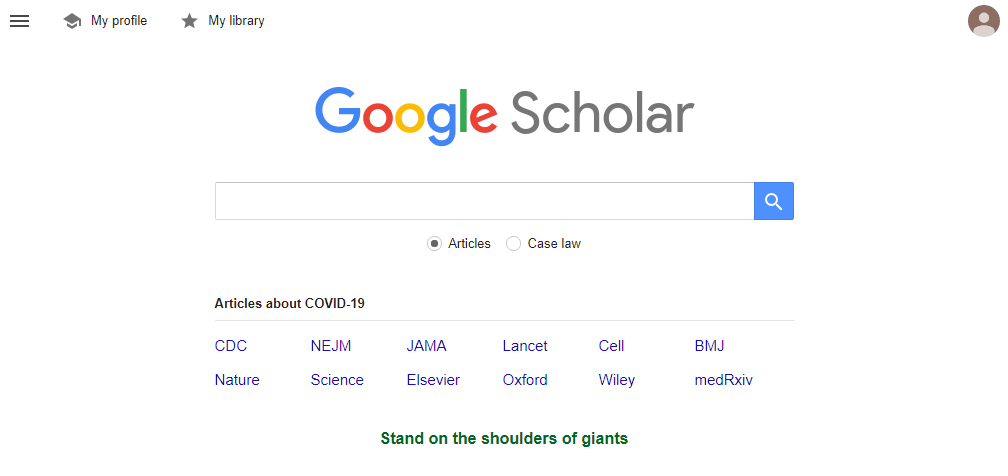 Key Features
You can search across many sources and disciplines, including articles, books, theses, abstracts, and court from opinions, professional societies, online repositories, academic publishers, universities, and other web sites.
With Google Scholar, you can get more meaningful information.
It automatically analyzes and extracts citations and presents sources as separate results.
Google Meet is a real-time meeting by Google. Using your browser, share your video, desktop, and presentations with teammates and customers.
Google Meet is free to use with a Gmail account, and you get more meeting tools with a G Suite subscription.
How many people can be in a Google meet?
With Google account, anyone can create a video meeting, invite up to 100 participants, and Google meets free for up to 60 minutes. Through September 30th, free users can host for a maximum of 24 hours for free.
What is the Difference between Google Hangouts and Google meet?
Google launches Meet, which is an enterprise-friendly version of Hangouts. It is a new video conferencing application by Google
Hangouts are designed for HD video meetings. Like Google Hangouts, Google Meet also offers group video calls in an expanded capacity.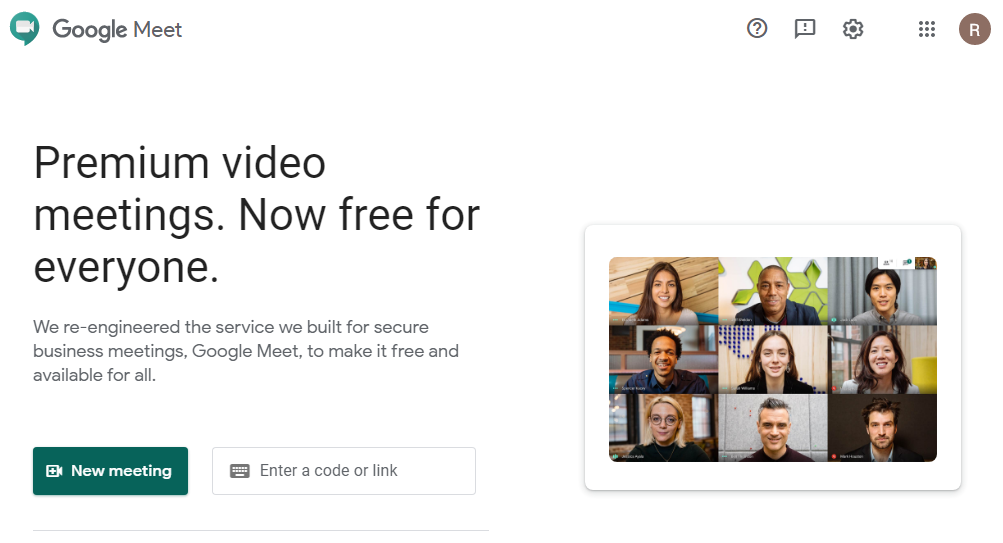 How to use Google Meet?
Go to meet.google.com (or, open the app on Android or iOS, or start a meeting from Google Calendar).
Click on Start new meeting, or enter your meeting code.
Choose the Google account you want to use.
Click Join's meeting. You can add others to your session.
Google Drawings is a free online diagramming tool or software by Google. It offers users to work together to create organizational charts, mind maps, flowcharts, concept maps, websites, wireframes, etc.
Google Drawings is also available in the Google Chrome app that allows working offline. It is hosted within Google Drive. All files created with this application are, by default, saved automatically.
Google Drawing Chrome App is a straightforward app with four brush options, such as a color picker, and eraser, and an ability to export the drawing as a PNG file.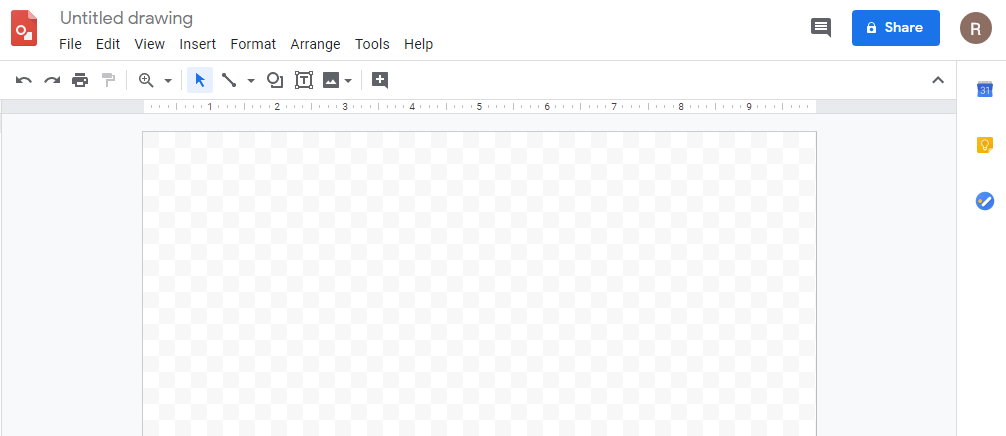 Key Features
Edit drawings online with anyone, and invite others to view your edits in real-time.
You can chat with who is editing your drawing.
Publish your drawings online to the world as photos or download them with standard formats.
Insert text, images, shapes, arrows, and scribbles from your hard drive or from the Web to increase a diagram or painting.
Insert drawings into other Google Docs, Sheets, or Slides using the web clipboard, then tweak them inline.
It allows for designing an Infographic.
Helps screen design with Wireframes.
Google Group launched in 2001. It is one of Google's oldest services.
Google Groups is a free online tool or service that allows you to create and participate in discussion groups, online forums with a rich experience for community conversations.
It also can be a Q&A website, a knowledge base, a customer support center, a shared platform for all of Google's tools. Any organization can use Google Groups to facilitate communication.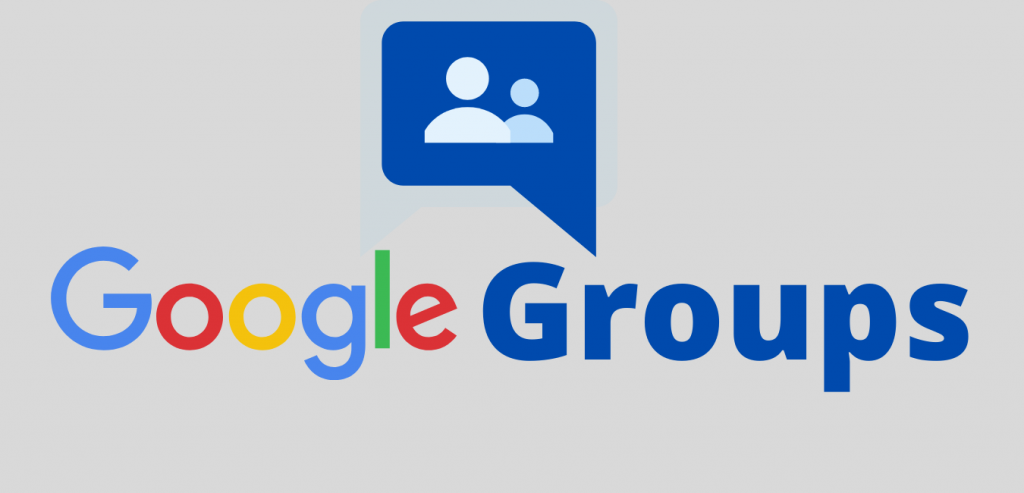 It is a matter of sorrow to say that we haven't seen much progression of this service. Google said this service would no longer be supported as of December 31, 2020. Google didn't give any information on why they decided to shut down.
Google Resizer is a free online service by Google for an interactive viewer. It helps designers to test materials design breakpoints across mobile, desktop, and tablet.
At that time it was designed for Google's material design but later on, it works fine with any URL.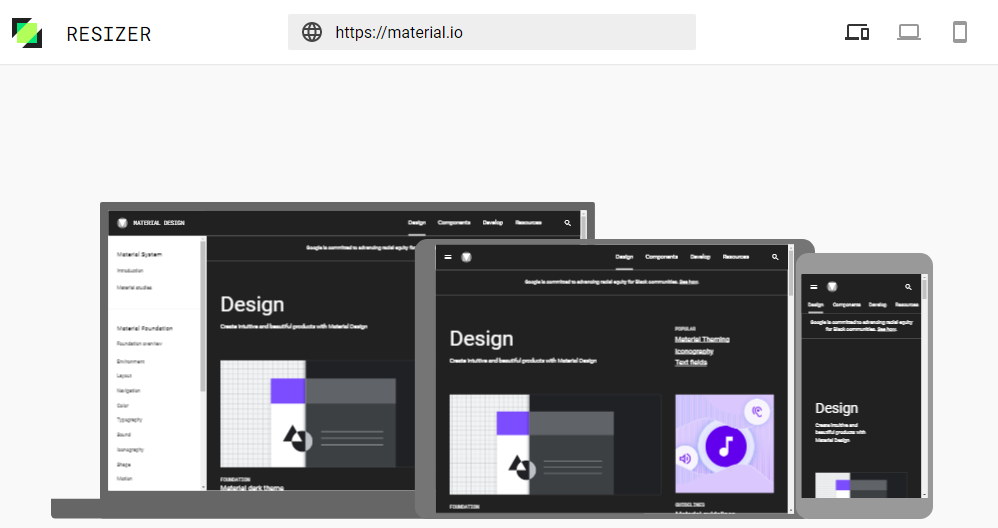 It is a great way to test how websites are visible on different devices. For example smartphones, desktop, and tablet.
Google Translate is a free multilingual and neural machine by Google. Google launched this service on April 28, 2006. Over 500 million people using translate daily.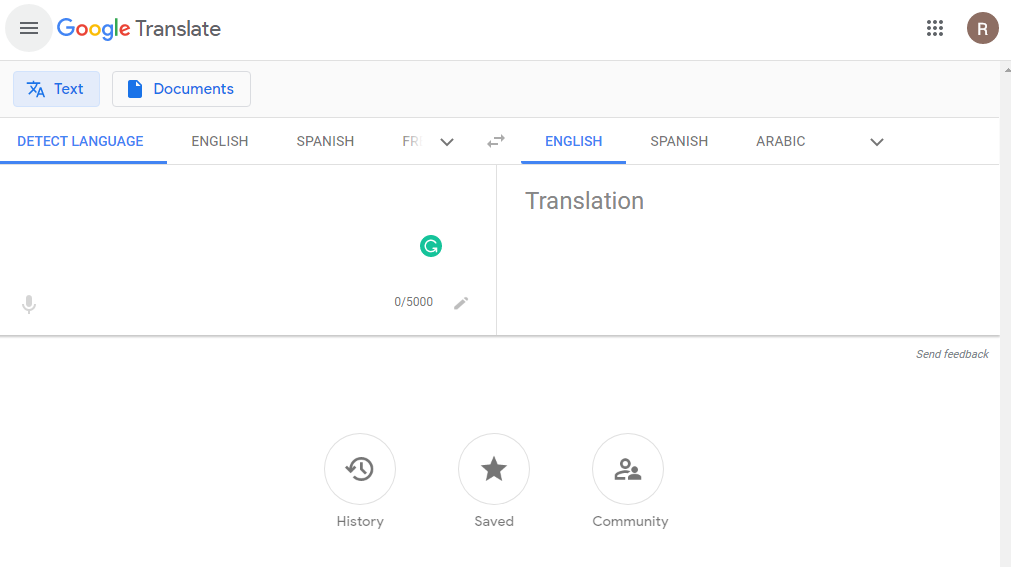 Key Features
Store Languages offline.
Type to Translate.
Write to Translate.
Speak to Translate.
Instant Camera Translation.
Save Common Phrases.
Tap to Translate.
Google Classroom is a teacher, student platform.
The maximum number of teachers and students can be in a Google classroom is 250.
Parents can receive email summaries showing the progress of students in the classroom.
How do I join a Google classroom?
Go to classroom.google.com.
Sign in with your Google Account.
Sign in with the correct account.
At the top, click Join's class.
Enter the class code provided by the teacher.
Click Join.

Key Features
Google Classroom is a free online tool and service by Google for students.
Aim of Google Classroom is to simplify, creating, distributing, and grading assignments.
Another essential purpose of Google Classrooms is to streamline the process of sharing files within teachers and students.
It makes an easy way for learners and instructors too.
Digital Garage is a free program by Google for everyone. It delivers free digital skills training through an online platform.
It is a great resource where you get free tutorials from your website to online marketing. Choose topics you want to learn and complete the whole course for a certificate from Google.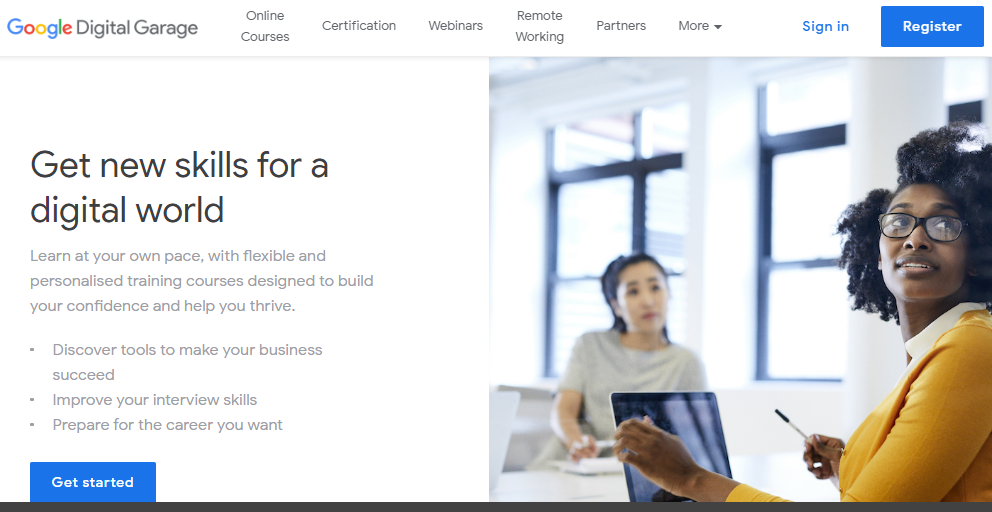 Tutorials topics range including
Improving search engine ranking.
Selling online.
Building an online presence.
Using social media, etc.
After completing the course, you will download your digital marketing certificate. You will get this certificate from the Google Fundamental of Digital course landing page.
Google Drive is a file storage and synchronization tool/service. Google launched It on April 24, 2012.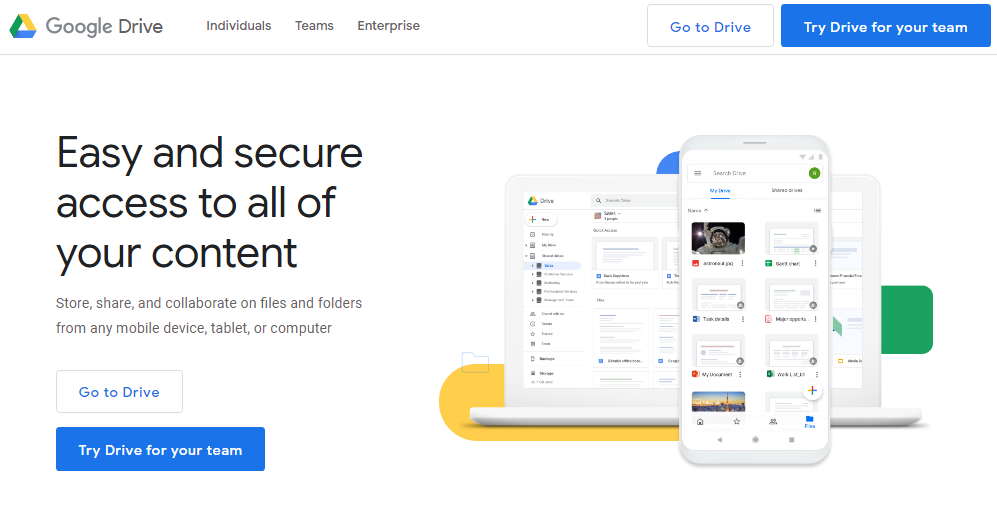 Key Features
It allows users to easily store, share, and sync all business files on Google servers. It also works with all file types, store, and sync and share files.
You can share your documents with exact people or make them public. Then anyone on the internet can view the shared files.
It is associated with Gmail, so if your device, for example, smartphones, tablets, or laptops is lost or broken, you can access your files from other devices.
You will get free 15 GB(GibaBite) of storage.
One of the best features is that you can get access to your files from anywhere and anytime.
Gmail (pronounced as Gee mail) is a free web-based email service from Google.
It is a digital platform where messages can send from one computer to another computer.
You can create your Gmail account and check emails across devices.

Gmail is the most popular Email providers in the U.S.A. More than 1 billion active users worldwide per month.
Contrarily, Outlook (Microsoft) more than 400 million active users worldwide. And more than 225 million active users in Yahoo Mail.
Key Features
Gmail enables you to filter emails into many labels and keep your inbox organized.
You can create customized signatures to go with all the emails you send.
It allows you to access your calendar, notes, and tasks right from your Gmail account.
Get Google's AI to compose your emails.
Get notifications for individual emails.
Use Gmail offline.
Save to Google Drive.
Translate your emails.
Organize email with sub-labels.
Sync up your emails.
Bookmark your emails.
YouTube is an online video sharing platform. It allows users to watch videos and share their videos.
With more than 30 million active users daily, YouTube helps to promote your video content.
Headquarter of YouTube in San Bruno, California, U.S.A.The founders are- Chad Hurley, Steve Chen, and Jawed Karim- created in February 2005. Later on, Google bought the site in November 2006 for US$1.65 billion.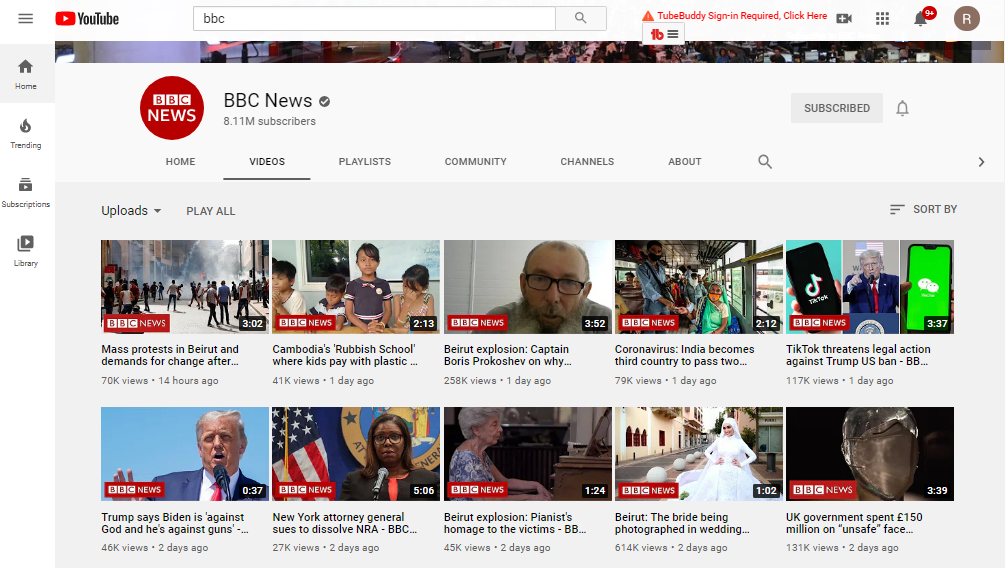 As of 2019, there are more than 32 million YouTube channels, and the number of channels is growing by more than 25%.
Google News is a news provider service developed by Google.
Google News represents an endless flow of news from thousands of magazines and publishers. It is also available as an app on Android, iOS, and the web.
It helps discover the latest news about technology, business, sports, travel, politics, beauty, entertainment, and more.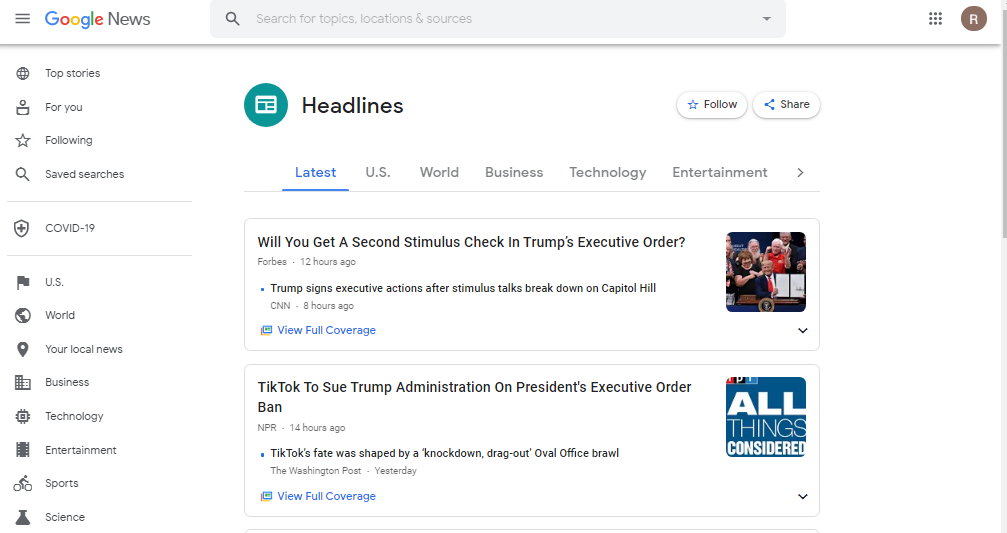 Key Features
Google News helps to discover the latest news relevant to your interest.
It provides a personalized news feed based on your interests, preferences, and location.
Google News app is also accessible in more than hundred countries in dozens of languages.
Coming Up Features
Videos within Google News will open up on YouTube Go.
Newscasts will switch from image summaries to text summaries to save data.
Images will load as a compressed form, and Videos and GIFs will not be autoplay. If you want to play video or GIF or view the image in full resolution, just give it a tap.
You can save your articles in offline mode then you can read them later.
The mission of Google is to organize the world's information and make it globally accessible and useful.
Google thinks that AI can improve people's lives. The significant impact will come when everyone accesses it. Google AI announced in 2017 by CEO Sundar Pichai. It is a division of Google dedicated only to artificial intelligence.
The main aims of Google AI are to bring the benefits of artificial intelligence to everyone with their set of open-source platforms. People can use Google tools, public datasets, APIs, and open educational resources for free.
There are four types of artificial intelligence. For example, Reactive machines, Limited memory, Theory of mind, and Self-awareness.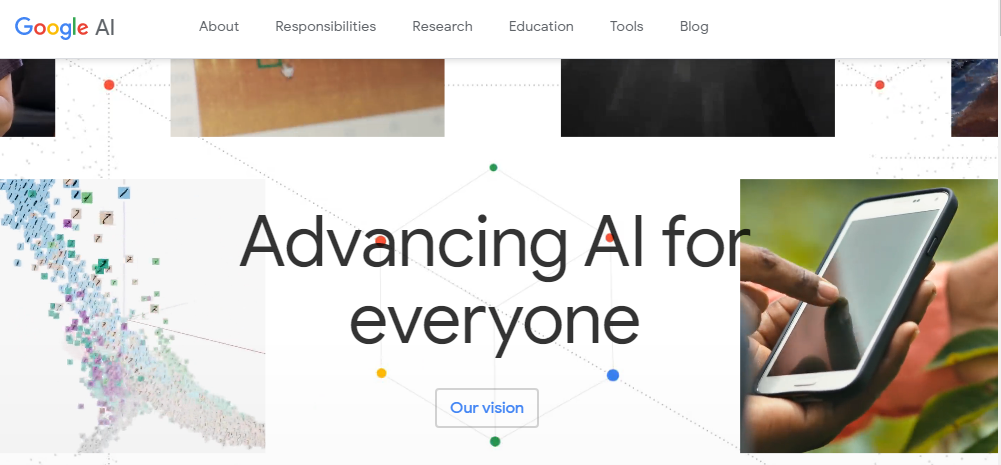 Key Features
Google AI is a combination of useful tools and resources.
With these resources, you can solve your problems by using the latest technology.
People can get experience on how to leverage artificial intelligence and machine learning through open-source projects.
Google Play (formerly called Android Market) is a free online tool or service by Google.
It provides access content on Google Play Store, including apps, music, magazines, movies, books, and television programs.
Key Features
It allows you to keep Track of Sports, Movies, Books, or Apps with Wishlist.
Find more Apps with the People Section.
The Parental Control system allows your kids away from explicit content.
Google Books is an online service by Google Inc. It searches the full text of books and magazines that Google has scanned, converted to text using optical character recognition. Google stored books in its digital database.

How to use Google Books?
Go to Google Books.
In the search box, search for the title, author, ISBN, or keywords.
To search with filters, click on advanced search.
Click a title.
To download, cite, link, or translate, follow the steps below.
You can download some specific books and magazines for free to read later or print.
At the top left, the point at eBook – Free.
Next to "Download," click PDF or EPUB.
If you do not see "eBook – Free," then click on Buy eBook. It will give you the option to buy the book.
Bonus Free Google Tools
Here I have listed some more awesome free Google tools on a single page.
Google provides us with a wide variety of services and tools that can help us to develop our products. These free Google tools can help you in various ways. For example
To search for valuable information,
Interact with other people,
Organize our tasks and data, and
Grow our business.
Google Developers provides us free Google Tools and services to build high-quality applications. We can develop reliable applications very fast for both web and mobile devices.
Final Thoughts
Google is fantastic and helpful for all. It offers useful tools to grow your business or organization that you may never hear.
Google and Free Google Tools are always with you, whether you are a developer or a businessman. If you think all these Google Tools are helpful to you. Then please share this with all.
Finally, do you know any useful and great paid or free Google tools from Google that I missed mentioning here? Please share those in the comments below.
Read Also